Making the world a better place with technology
Customer
Alliance of Democracies
The Background
The Copenhagen Democracy Summit is dedicated to strengthening the resolve of the world's democracies by providing a high-level strategic forum exclusively focused on the cause of democracy.
The Alliance of Democracies Foundation, which organises the Summit, recognises the positive symbiosis between democracy and business and believes that democratically elected leaders and global business executives will benefit from a higher level of personal interaction. In this way, current and former heads of government are invited to meet with business leaders once a year, allowing them to build strong personal relationships.
The goal of the Summit is to be the top international forum for analysis on the security and economic challenges facing the democratic world as well as a forum for analysis on the interplay between technology and democratic norms.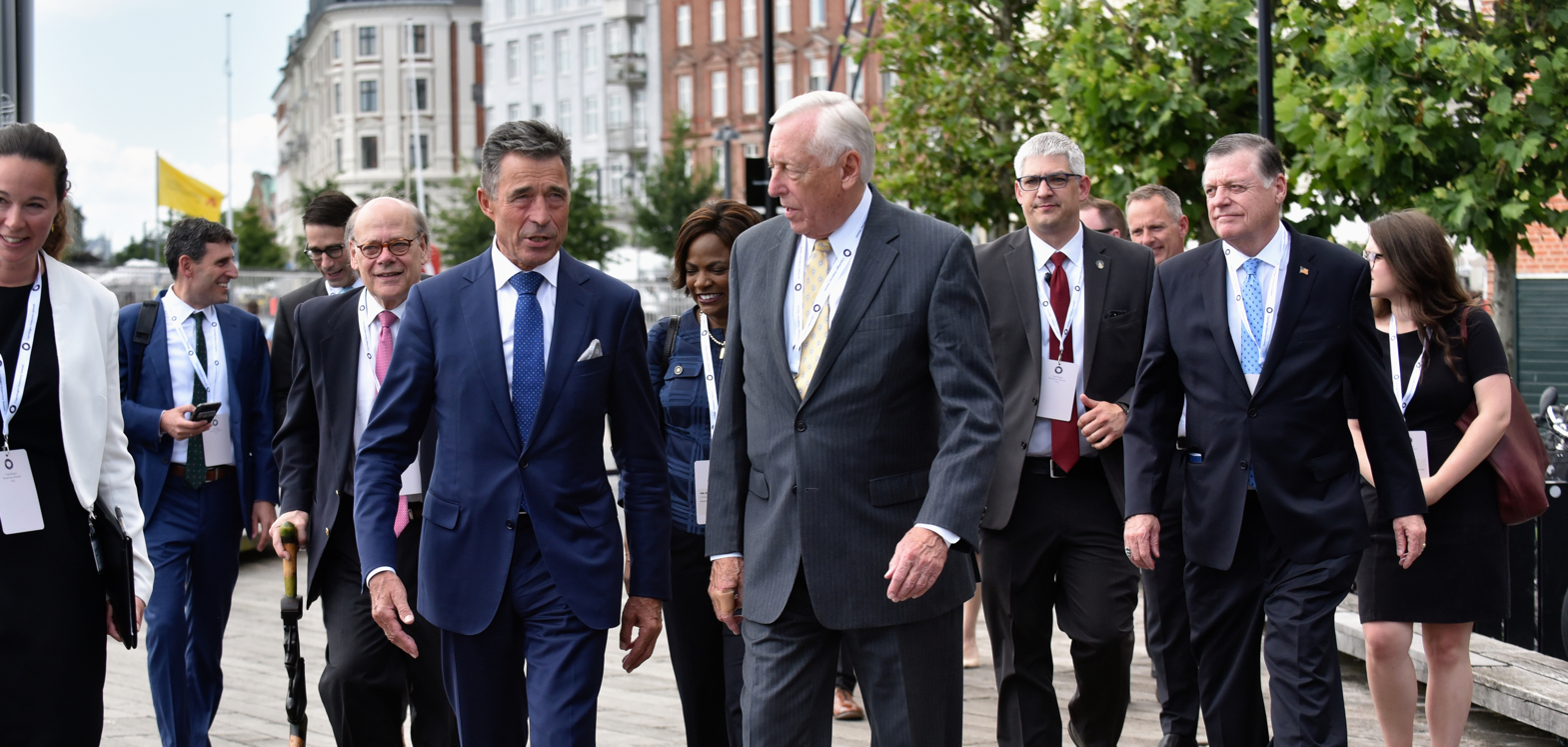 The Need
The chief hallmark of the Summit is a dedication to vigorous debate and viewpoint diversity based on the belief that good ideas are born when firmly held views are allowed to clash in an open debate. To further encourage debate and discussion, the Alliance of Democracies Foundation needed to modernise their means of interaction with speakers and attendees before, during and after the conference.
Based on Triforks many years of experience with our GOTO conferences, we decided to help the Copenhagen Democracy Summit by supplying registration systems and a brand new app-platform to support the interaction between speakers, the organisation and the attendees at the conference.
The key needs of the solution were:
Quickly post programs, latest news and background information before, during and after the conference
Present content of past presentations and background information before the conference
Make live polls during the conference and present analytics and results immediately
Secure chat functionality between the organisation, speakers and attendees
Online feedback and rating of sessions during the conference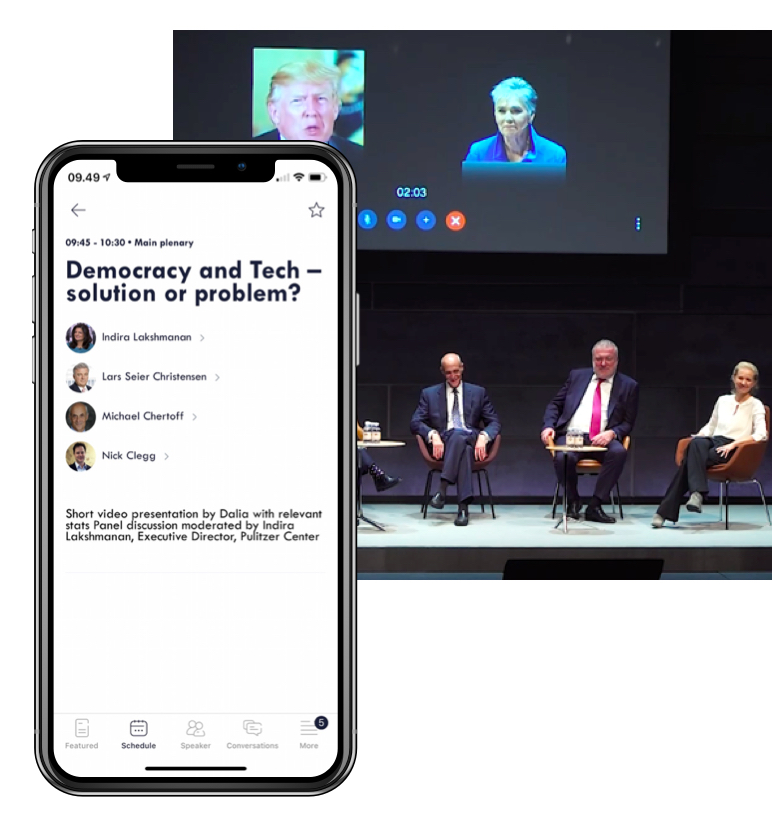 The Trifork conference app definitely improved the conference experience for all our guests. Trifork is one of our appreciated partners that support the battle for freedom and democracy around the globe.
The Result
Many high profile speakers and attendees participated at the Summit and thus a great effort was made with regards to the security and privacy in the app.
The Trifork team became closely involved with the Summit planning team, working in short development sprints with constant feedback, and within less than 5 weeks of the first planning meeting, the first version of the customised app was developed, launched and tested.
Additional versions were developed, and in the end, all the features requested were implemented in the final version.