Transforming FD into a digital leader in the field of the financial and economic news
Customer
Het Financieele Dagblad
Het Financieele Dagblad part of the FD Media Group
The Dutch 'Financial Times' is part of the FD Media Group offering a unique combination of media (radio, print, research and digital) to users interested in business and economic news.
For FD, it is crucial to maintain their competitive edge and be the digital leader in the field of the financial and economic news. Trifork is a key strategic technology partner, enabling this transformation.
Digital first approach "The new way of working"
News consumption is shifting from print to be digital. Customers today want to be able to read the news any time, any place and on any device. Furthermore, consumers expect the headlines and short articles to be for free and are not willing to pay for it. The impact on the traditional publishing process is huge. Publishing is no longer once a day, but an ongoing, continuous effort to stay up-to-date on the latest headline news and developments as they happen in real-time to meet the customer and user demands.
The reader of the FD at the forefront of consuming digital news. They are enterprising individuals managers and decision makers are in the higher-income group (s) and are early adopters.  So in order for FD to ensure they continue to stay ahead of their competitors and continue to reflect the needs of their target audience. They had to change their core strategy and the new way of working with a "Digital First Approach."
The long-term strategy of the FD media group is shaped around news everywhere, easily accessible, up-to-date and personally relevant and being interconnected. FD wants to ensure their readers a more personalized content; rich media experience with the vision of being interconnected with other subscribers and recommended news features.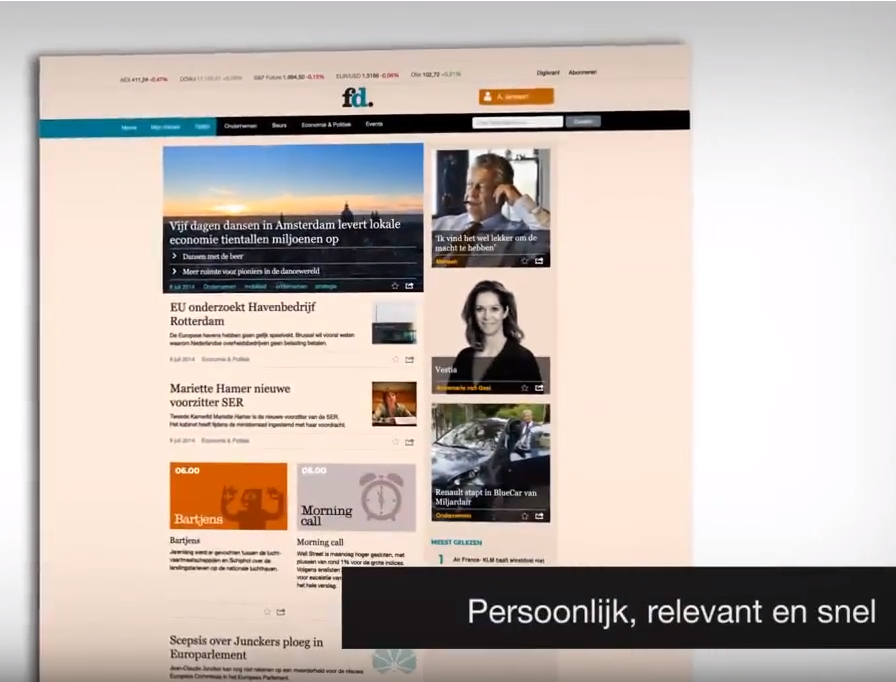 'We are proud to have launched the fully responsive and functional FD.nl site. It has the unique ability to search fast through the latest news using keywords and set your own relevant news features.

Visitors can create their individualized profile, which is enriched over time, with more or different keywords enabling FD to deliver the news all day tailored to our customer's profile.
As we continue our momentum in optimizing our digital strategy, we will add new and enhanced functionalities too.

We are striving to create an interactive environment where our customers are "interconnected" enabling them to easily connect to people within their network and also see what others are reading", says Arno Vaneman, Digital Manager.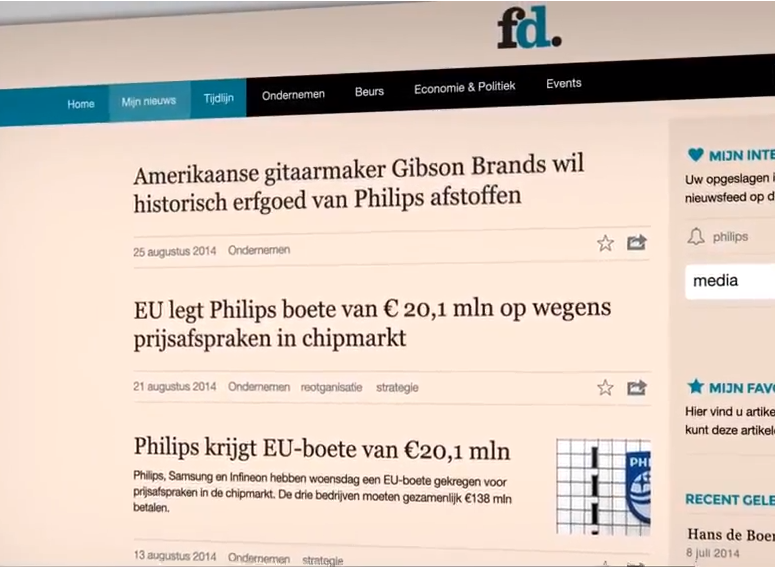 Working according to the agile method
As a strategic technology partner, Trifork delivered a core team of front and back-end developers, the Scrum master and the application architect. Trifork chose to use the agile methodology Scrum and provided end-user and product owner Scrum training.
One of the key aspects of FD digital customer journey strategy is to "listen and learn" from their customers and user feedback. This enables them to continually develop and improve functionalities using the Agile Scrum methodology set in place.
This resulted in a new version released and deployed every two weeks – giving the customers a continuously improved user experience and additionally supporting the editor's needs by providing improved editing features.
"Trifork has been our key technology partner in enabling us to achieve the responsive FD site in just a couple of months. From the start, we used the agile Scrum methodology. This was a new way of working for us. Trifork made the recommendation and helped us with learning Scrum.

The Scrum Approach enabled us to get the beta version of the FD.nl live in five months. Not all functionalities were implemented in the Beta version. However, by going live we could immediately ask for feedback from users."
Exceeding expectations and giving FD Media Group the competitive edge in today's marketplace.
The new fully responsive solution was delivered on time, within budget and exceeded expectations. There was more innovative functionality developed than foreseen.
FD exceeded their expectations towards usage, acquiring new customers and revenue in subscriptions and 3rd party advertising significantly increased.
In addition, the customer feedback has been received as very positive. The new "comments" functionality is being used extensively as well as social media sharing and setting news alert.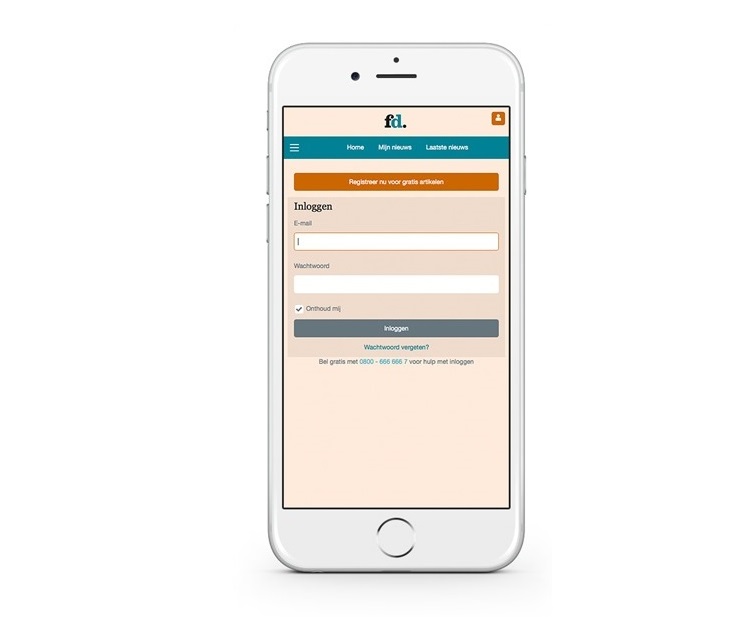 "What we are most proud of, is that since the launch of the responsive FD. NL site is that we have doubled our number of recurring visits compared to the preceding months by 50%. Additionally if a reader wants to view the full article, they have to log in or as a new customer register with a subscription.

Since the launch registrations have increased by 1.5 with new online subscribers. If you look at our subscription base, almost half of this is now digital subscriptions. That's not the half of sales, but the number is growing, and we envisage this growth continuing as we further develop new functionalities and enhancements making sure we stay ahead of our competitors", says Arno Vaneman, Digital Manager.
Key Features Implemented
Personalized web-functionality using state-of-the-art security based on Spring Security.
Integration with legacy CMS using Spring Integration.
Full-featured faceted search based on Elasticsearch technology. This technique enables for accessing information, allowing users to explore a collection of information by applying multiple filters.
Responsive solution for desktop, tablet, and mobile.
E-mail alerts when a news item matching a user's interest is published. This was constructed using Elasticsearch percolator.
Integration with Escenic CMS.
High-performance solution with minimal hardware requirements
"Trifork exceeded our expectations, with the flexibility and agility in providing the correct solutions and Scrum Team to take this project scope beyond its boundaries. Furthermore, Trifork has proven that they are indeed the right technology leader in advising and implementing the core technology's stacks chosen such as Elasticsearch and Spring"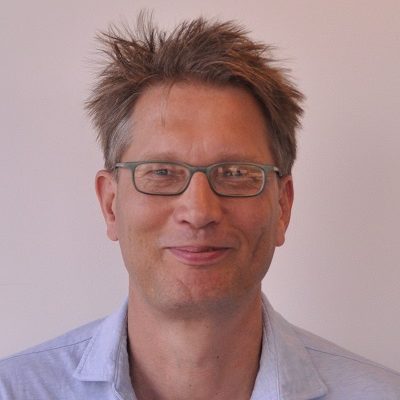 Business Development Manager
Bert Boerland