Crash Course – Artificial Intelligence for Business
Doelstelling
We zien dat veel organisaties moeite hebben met het concreet maken van de eerste stappen.
Voor hen is het de vraag hoe zij vanuit de data, die binnen de organisatie beschikbaar is, kunnen komen tot meer inzicht en waarde.
Hiermee willen wij als Trifork graag helpen. Daarom organiseren wij deze Crash Course.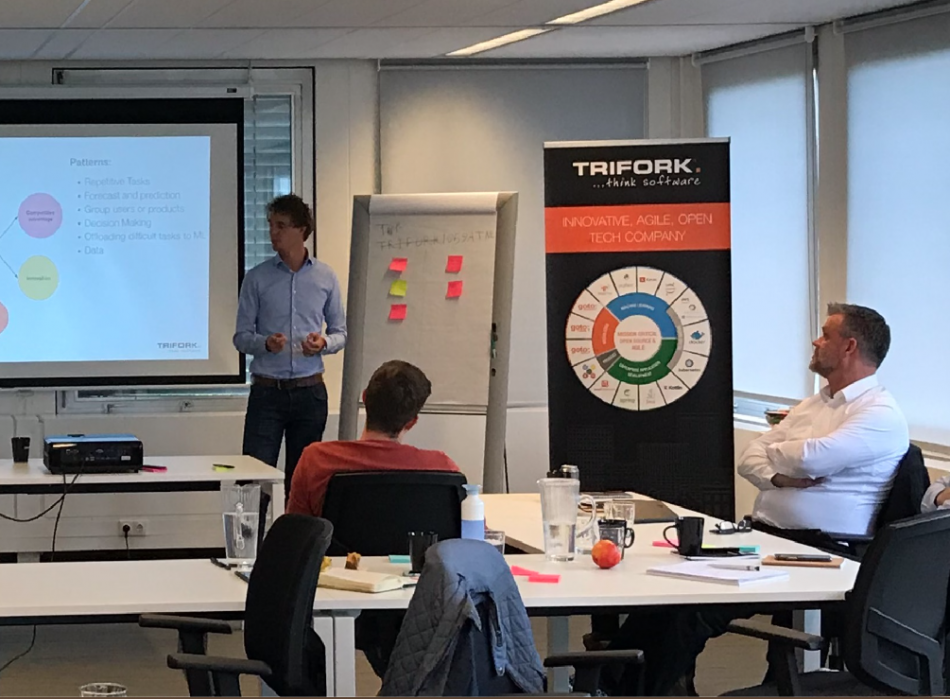 Voor wie
Als u meer wilt weten over de filosofie, de begrippen en de praktische voordelen van AI, dan is deze Crash Course voor u!
We bieden deze Crash Course aan voor mensen die geïnteresseerd zijn in AI en meer waarde willen halen uit de data die in de organisatie aanwezig is.
Ongeacht uw ervaring of de sector waarin u werkt, zult u de waarde van AI herkennen tijdens deze cursus. We richten ons op mensen die daadwerkelijk met AI aan de slag willen en hiervoor de beslissingen kunnen nemen, en dus op management niveau opereren zoals C-level of senior rollen in marketing, innovatie en business development.
Er is geen voorafgaande kennis nodig, aangezien wij de basis zullen behandelen in deze cursus.
Onderwerpen
In deze Crash Course behandelen wij de principes en toepassingen van AI, zodat u een begrip heeft over wat het is en wat het kan. We gaan in op het theoretisch kader aan de hand van voorbeelden en u leert de diverse begrippen als Artificial Intelligence, Business Intelligence, Machine Learning en Deep Learning te onderscheiden om deze in context te kunnen plaatsen.
We laten u zien hoe de technologie daadwerkelijk waarde kan creëren in praktijksituaties, met cases uit de dagelijkse praktijk.
Introductie van de begrippen, de ideeën en de context
Praktijk Cases en waarde
Artificial Intelligence als strategie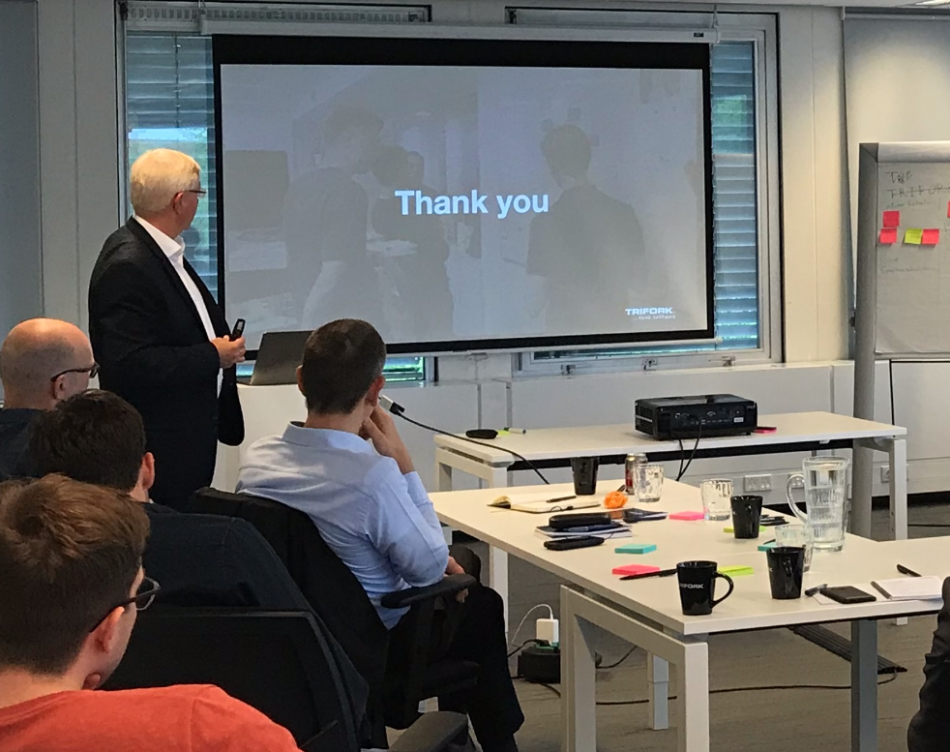 Netwerklunch
De crash course zal ongeveer 2,5 uur in beslag nemen en zal starten om 10.00 uur (inloop 9.30 uur). Aan het einde is er ruime mogelijkheid om vragen te stellen. Tevens kunt u netwerken met de andere deelnemers van de cursus tijdens een informele lunch. Deze duurt tot ongeveer 13.00 uur.