Machine Learning and IoT for Manufacturing
Machine Learning has added a lot of value utilising the data that organisations already collect via sensors.
The Internet of Things (IoT) is one of the most dominant technologies driving the 4th Industrial revolution (Industry 4.0).
Traditional manufacturing is changing to smart manufacturing as more and more companies turn their production and sensor data into actionable insights with the help of Machine Learning.
Using this data Trifork's Machine Learning department can help you to:
Increase uptime and production speed 
Increase the percentage of yield
Increase the quality of end products
Improve the safety of production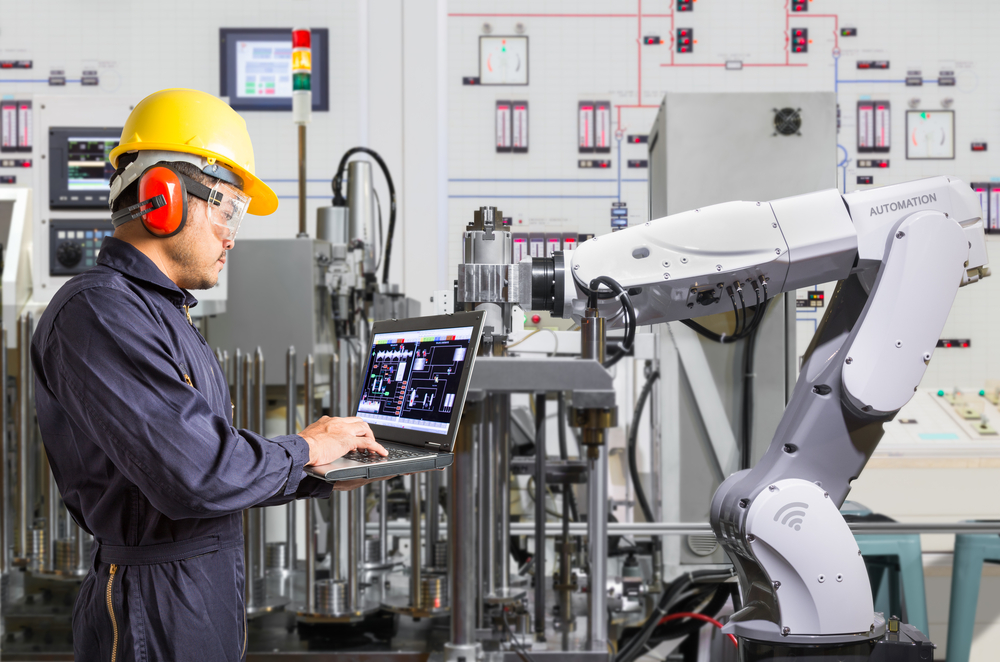 Our latest content "Smart manufacturing with Machine Learning and IoT" helps you to:
Get to know your IoT status – No matter where you stand, chances are you can already benefit from IoT and Machine Learning. We can show you how.
Discover the value of Predictive Maintenance – Learn how you can reduce maintenance downtime by performing tasks only when needed, and by avoiding costly unexpected breakdowns.
Inspection, Tracking and Quality Assurance – Explore how you can identify minute defects, easily, quickly and reliably. Pick up defects that may not even be visible to the human eye.
How to get more accurate forecasts – Dive into the various ways that Machine Learning can provide your business with better simulation models for the future.