Spotlighting the debate on CAT at Folkemødet
Trifork Digital Health had the pleasure of participating in a debate at this year's Folkemødet, focusing on the difficult transition that occurs when a young person turns 18 and moves from being a child to an adult within the healthcare system.
Anne Marie Schwartz Wiig (to the right), nurse and business developer at Trifork Digital Health, represented the interreg research project CAT (Child to Adult Transition) in the debate, alongside Jane Alrø Sørensen (in the middle), Secretary-General of Better Psychiatry, and Kenneth Peter Nielsen (to the left), a Member of the Regional Council in Region Zealand.
Challenges Faced by Young People in Transition
The Danish-German research and innovation project, CAT, involves both psychiatric and somatic patients represented by child and adolescent psychiatry as well as rheumatology in Denmark and Germany.
The young people often have significantly reduced capacity for education, employment, social interaction, and family. When the young individuals have to manage all communication about their illness/treatment and navigate in a digital adult life, only 14-16% experience a smooth transition and continue treatment without interruptions.
The CAT Project's Objectives and Approach
"With the CAT project, the ambition is to facilitate that the young person can navigate more 'seamless' within the healthcare sector. This should be understood both in terms of uninterrupted treatment and digitally supporting patients, relatives, and staff across disciplines. A special aspect of the CAT project is that we will also look at synergies between psychiatry and somatic. Both the patient, network, staff, and digital systems are 'in transition,' and there are likely many common challenges and needs."

Anne Marie Schwartz Wiig, Nurse and Business Developer at Trifork Digital Health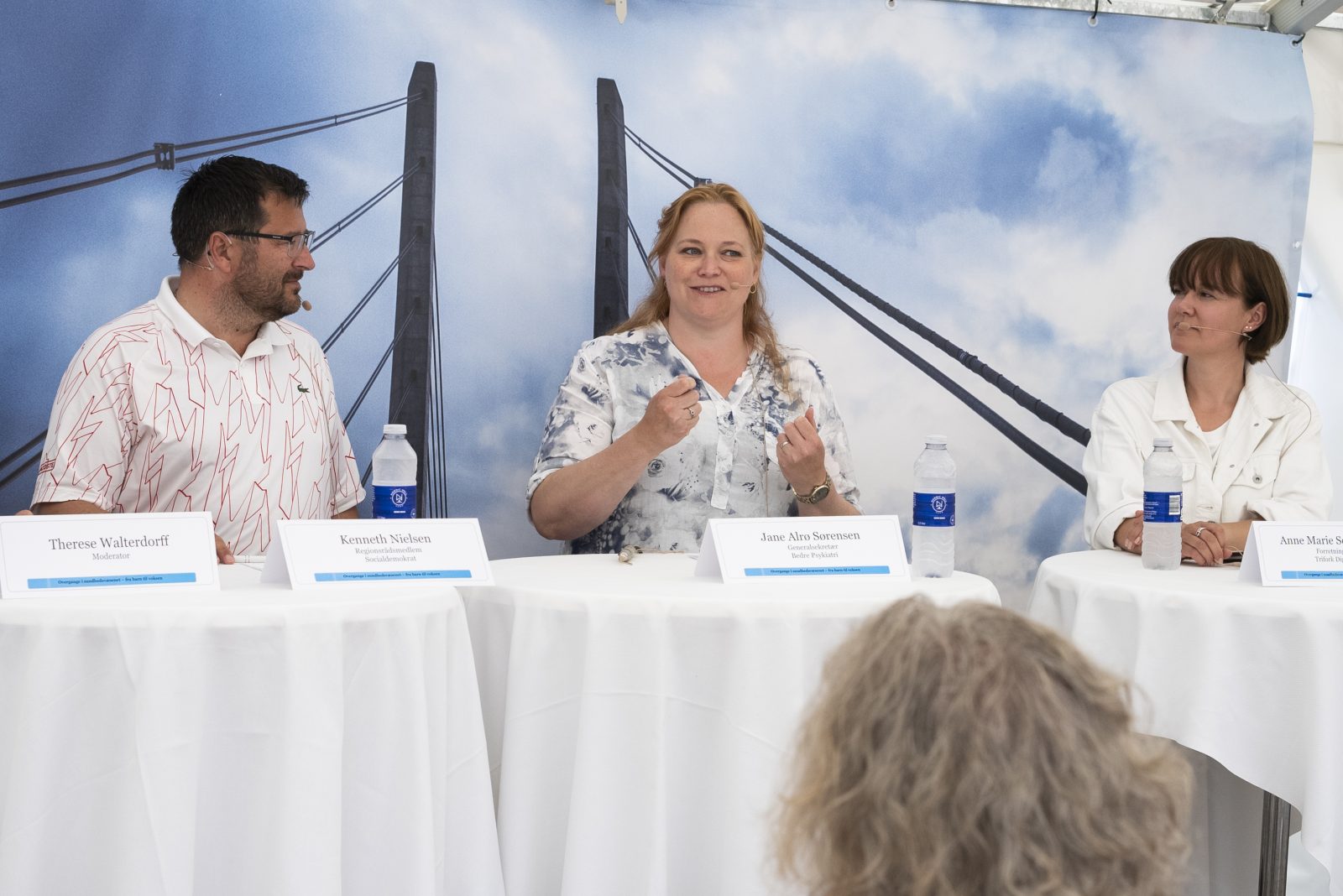 "…the 18th birthday is not necessarily a celebration. Overnight, the responsibility is shifted onto the young person's shoulders. It's a huge shock for young people to start treatment in an adult department. There is less staff, people are sicker, and their parents are pushed to the sidelines. This creates insecurity and certainly does not promote well-being, mental health, and the chance of recovering from the illness."

Jane Alrø Sørensen, Secretary-General of Better Psychiatry
"I receive several inquiries from parents who are worried about how their child will handle the transition to standing on their own two feet. They know their children and understand that they are not ready to bear that responsibility alone. A father wrote to me that it was like watching a traffic accident in slow motion."

Kenneth Peter Nielsen, a Member of the Regional Council in Region Zealand
Workshop Initiatives and Data Exploration in the CAT Project
In the CAT project, departments will conduct real transition workshops for the young patients and interview those who have turned 18 and those who will turn 18 during the project period.
Trifork Digital Health will host digital workshops for the young individuals, map relevant data sources and system landscapes into a design for a solution.