Race for Oceans and the Danish Tech company Trifork are joining forces to develop a robot that, with the help of AI, can remove plastic pellets from the beaches. This is a problem that unfortunately has been identified worldwide. The plan is for the first robots to start cleaning the beaches by 2024.
Race for Oceans aims to raise awareness and take action on projects focused on beaches around the world. One of the issues the organization focuses on is the so-called plastic pellets, which are the raw material for making plastic products. They are lost in nature through transportation by water or land and during production. It is estimated that in the EU alone, there is unintentional spillage of over 160,000 tons per year. The organization conducts clean-ups on Danish beaches, and in doing so, Founder Signe Simonsen realized that an alternative solution needed to be found for the time-consuming manual beach clean-ups.
"The work of removing plastic pellets from the beaches is both physically and mentally exhausting, so there is a need to think differently if we are to address the problem. Over the past year, we have collected video and image material of more than 15,000 pictures of the plastic pellets we have found. This data can now be used to develop the technology that teaches the robot what to clean. "
Together with the Danish Tech company Trifork, Race for Oceans has initiated a major project that will use AI and robotics technology to tackle the problem. Trifork has developed several solutions in recent years where AI helps identify and remove unwanted objects in nature. They have done this, among other things, for the Danish Road Directorate.
The Tech company is looking forward to the project:
"Plastic pellets are a global challenge that will, over time, destroy nature both on the beaches and in the ocean. For some, it may seem like an insurmountable task, but we approach it with confidence because we know that technology is one of the primary drivers for creating a more sustainable world and preventing challenges like these," said Founder and CEO Jørn Larsen.
The project was kicked off this Sunday in Løkken, Denmark, where Race for Oceans and Trifork's AI and robotics specialists will come together to outline the initial plans for the project.
RACE FOR OCEANS:
Aims to focus even more on the challenge of increasing plastic pollution and Sustainable Development Goal 14 – Life Below Water.

Has recently launched a technology project aimed at identifying and collecting plastic pellets and other waste, that can´t be picked up manually on beaches.
About Trifork:
Trifork is a global NextGen IT company that develops innovative software solutions in collaboration with its clients. The company has more than 1,188 employees across 71 business units with offices in 14 countries in Europe and the USA. They work in six business areas: Digital Health, FinTech, Smart Building, Cloud Operations, Cyber Protection, and Smart Enterprise. Trifork's research and development take place in Trifork Labs, where they continuously co-invest in and develop technological startup companies. Trifork is behind the GOTO brand, which runs a global technology community with over 49 million views on YouTube. Trifork Holding is listed on the Copenhagen Stock Exchange under the ticker TRIFOR.
About Race for Oceans:
Race for Oceans Foundation is a non-profit organization based in Løkken, Denmark. Their goal is to focus on Sustainable Development Goal 14: Life below water by creating synergy between sports and knowledge sharing in connection with beach clean-ups. Their activities are for everyone with a passion for oceans. Race for Oceans Relay took place for the first time in 2019 as a 10-day event covering 456 km along the Westcoast of Denmark. In 2020, Race for Oceans received the Sustainable Development Goals Award, and in 2021, the Race for Oceans concept was expanded to 40 locations on 6 continents. The Race for Oceans Relay in 2022 was held over 19 days in May and June. Hereafter they continued the journey in august from Skagen to Aarhus and found plastic pellets in 11 out of 13 harbours. It was also the first time they used technology in their activities, here an underwater drone to showcase the situation beneath the surface. In March 2023 Race for Oceans Technology ApS was developed with the vision to develop a future cleaning solution for trash on land, that can´t be picked up manually.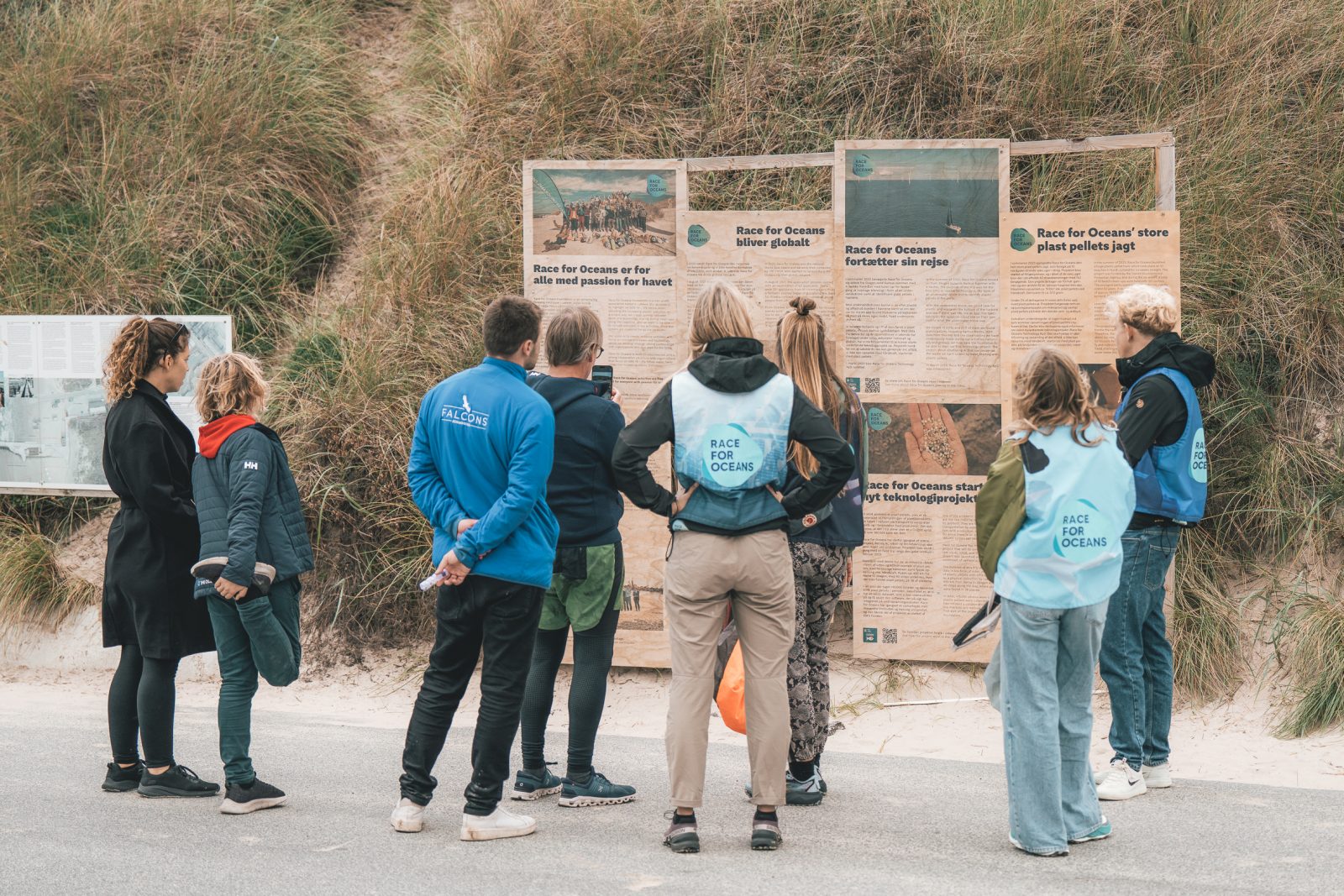 For more information, please contact
Malthe Kringelbach Iversen
CMO, Trifork
Signe Simonsen
CEO & Founder, Race for Oceans