Not just another design thinking studio
Our passion for design thinking will make you want to shut us up.
At Trifork DesignLabs, we go mining until we strike gold. Equipped with a Design Thinking mindset, we work our way through your challenges, wants and needs, and help you amplify the opportunities that are imbedded in your organization.
Striking gold means adding value. Though innovation, optimization, re-organization. Our Design Thinking methodologies, know-how and tailored processes all support strategic value creation though innovative digital solutions and concepts.
We have been mining for years. But our ability to strike gold is based on more than just our years of experience – our ability to include tech, business and users from day 1 is what sets us apart from the rest.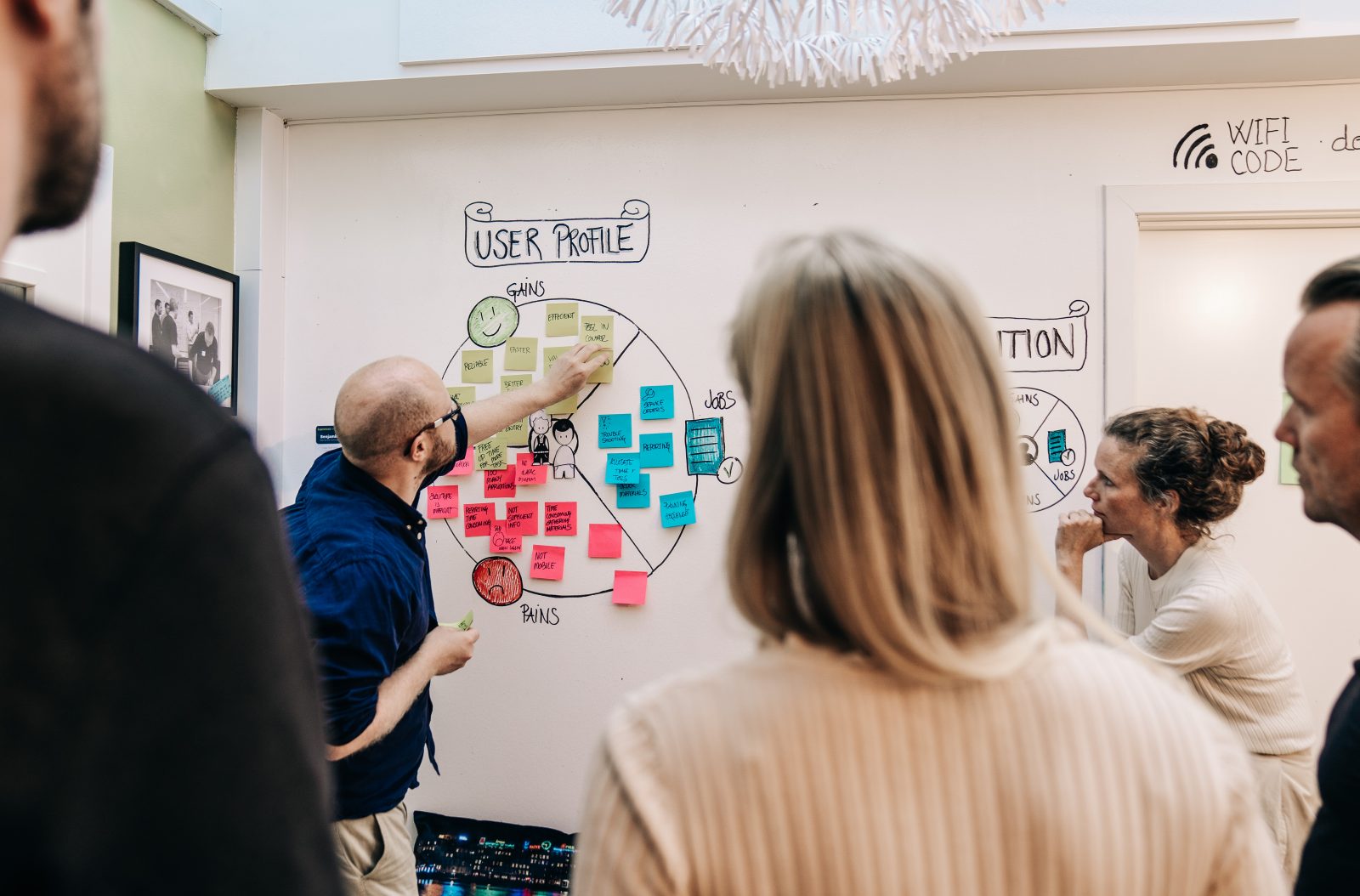 Bring us your pain and we will help you choose the workshop that is right for you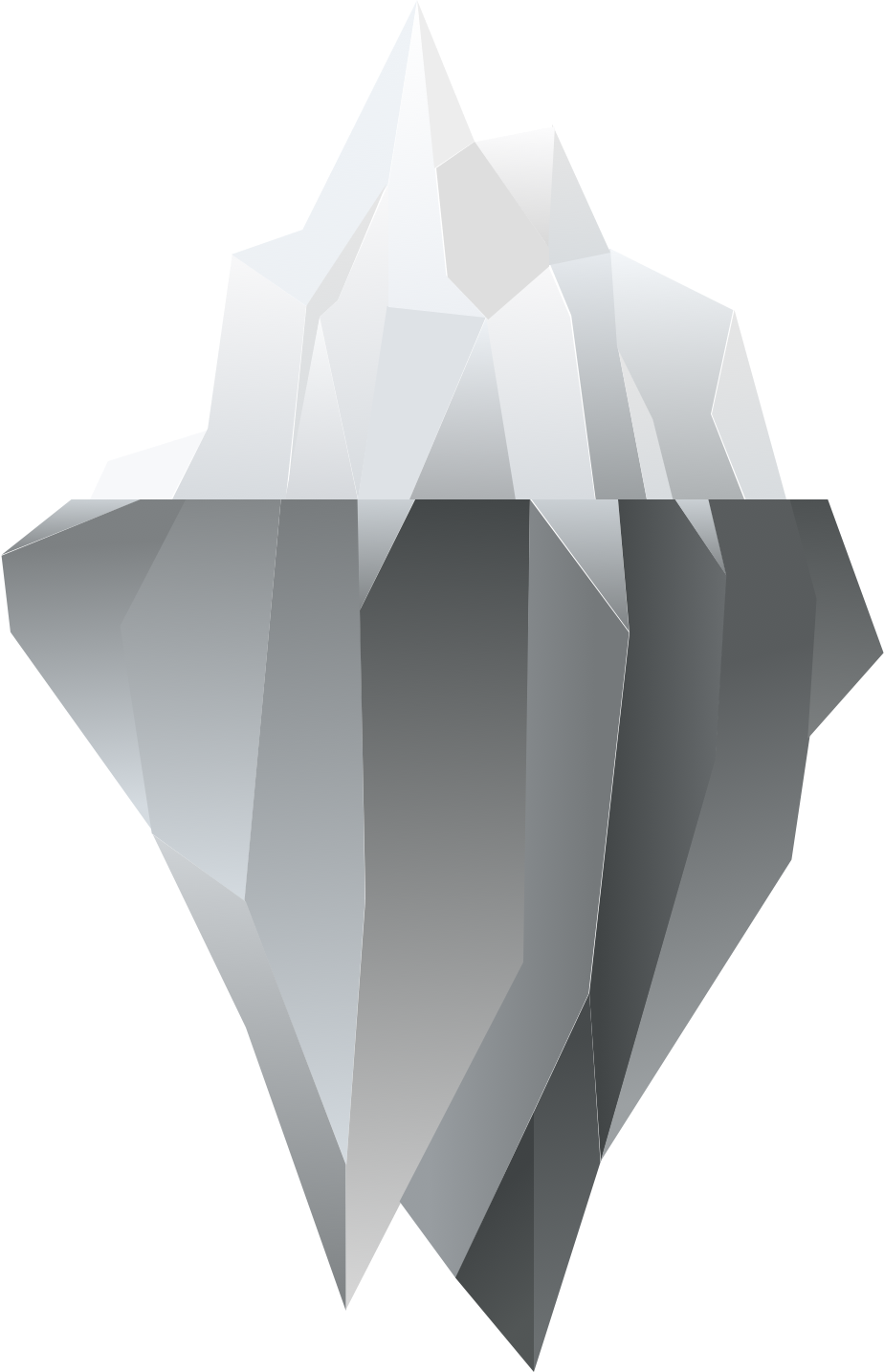 The Design Thinking methodology can be applied in different ways to tackle a range of challenges and questions.
Deployment & Engagement
Structured models & tools for the post launch process supports perfecting the UI/UX and drive up adoption of the solutions (Reviwr & Certifly)
Visual Design
High quality UX/UI, using the most recent technologies and designed/implemented perfectly – tailored to the users and their context.
Functional Design
Development of functional design that match user needs and optimise the business process in focus. The design takes technical feasibility and performance into account to ensure stability in the applications.
Requirements
Define detailed objectives and map out idea-catalogue used for road-mapping through user-centered design thinking workshops.
Digital Strategy
Development of Platform & Digital Strategies through Design Thinking methods. Definition of roadmaps and focused workshops with decision makers.
Business Model Inception
Business model inception to ensure that companies rethink their business into a new digital environment and exploit the full opportunities.
Share your challenge with us. We have developed, tried, tested and perfected a series of workshop frameworks that can help you move forward.
Are you looking for the whole shebang? We can design a series of workshops take you all the way from strategy development through roadmaps and into maturing concepts. And before you know it, you are all set to start implementing.
Methodology, Effective Teams, and 
Creative Spaces make the right foundation
Our DesignLab workshops are all built upon three basic principles; Methodology, Effective Teams and Creative Spaces. We are here to tackle your pain points by asking the right people the right questions in the right setting.
Methodology: Our building blocks are human-centred processes that create organizational change and drive business value.
Effective Teams: We make design-led transformation happen by creatingmulti-disciplinary teams with the right mix of skills, mindsets andcompetencies.
Creative Spaces: We find ourselves immersed in environmentsthat encourage collaboration and allow innovation to flourish.
Our professional and experienced facilitators and business strategists create the right starting point for an impactful process.
We also differentiate ourselves by being a true real implementation partner: Once a strong business case sees the light of day, we bring your ideas to life by adding technology and service.
Technology – You get the ability to quickly implement ideas, as well as run and scale them.
End-to-End Service – You have control of the total cost of ownership as we help you keep business critical processes running – and relevant.
In other words, we help you all the way to the finish line and even past it. We can't help ourselves. We honestly love what we do.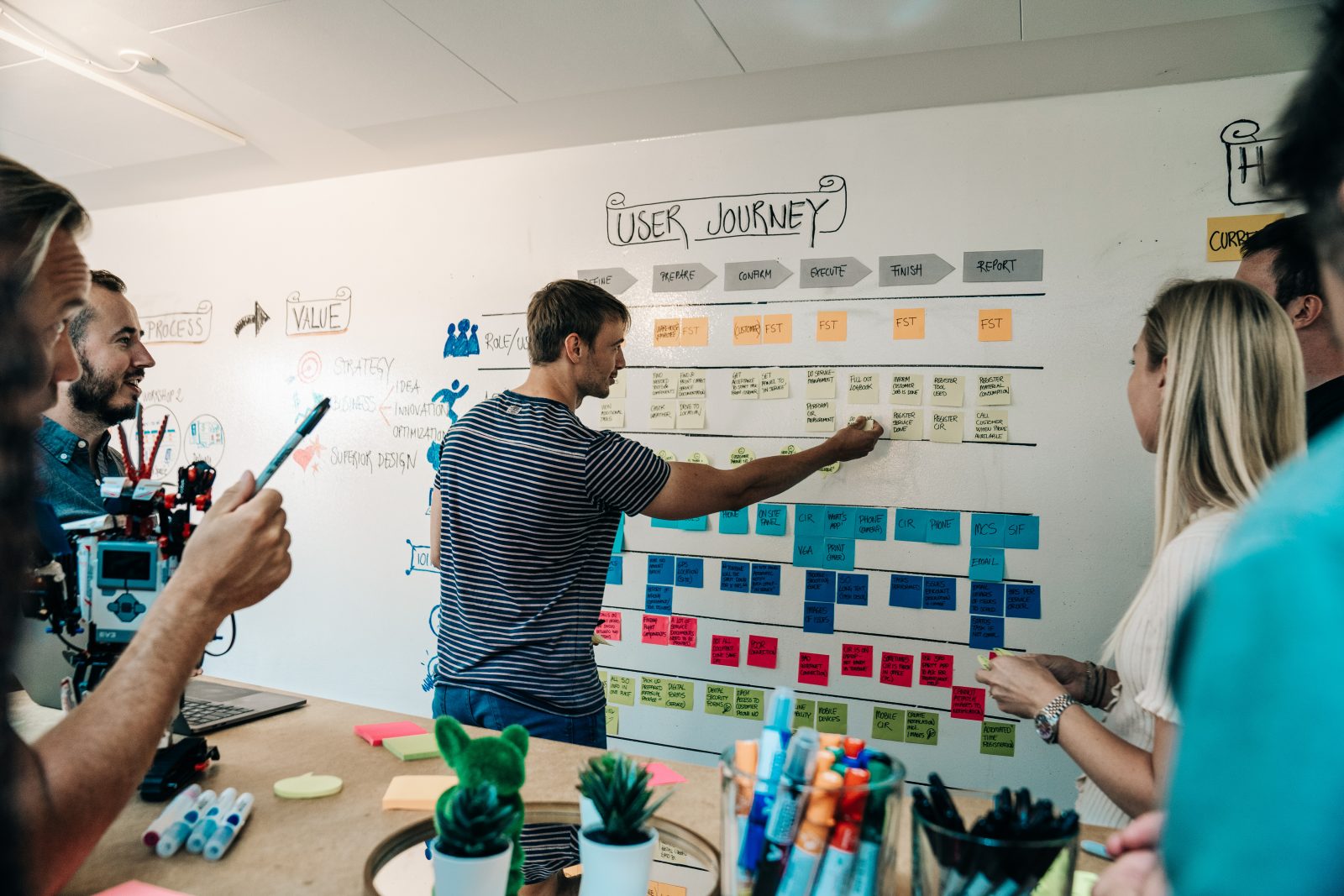 Explore, discover & design

Streamline design project

Custom tailored design project