Digital Health
BREAK the ISOLATION at BørneRiget – new children's hospital at Rigshospitalet
It is always with great respect, dignity and moral when working with digital health as we do.
It means something and there is always a purpose. It matters.
Occasionally, however, you come across projects that mean even more than others. And that tugs just a little extra in the heart strings.
That's how it was when we first heard about the project BREAK the ISOLATION at Hackathon in Copenhagen. That's why we just had to offer our expertise. We are proud to be involved and have just had a kickoff on the project.
BREAK the ISOLATION is a new project at Rigshospitalet, where they are building a brand new hospital: BørneRiget.
If you are admitted to children's wards for extended periods of time and cut off from school, friends, siblings and the outside world, then you may feel isolated.
You can talk about 3 different types of ISOLATION:
A child may be in the hospital for an extended period of time, then they may feel cut off and isolated from the usual setting, activities, school and peers.
A child may be bedridden and thus isolated from the outside world, school, peers and siblings – and even the rest of the ward in the hospital.
A child may be in isolation and thus only have contact with parents and staff.
In this way, BørneRiget speaks of ISOLATION as a broad definition, where it is about children who feel that they have been cut off from their usual environment.
At this new hospital, we – among other talented suppliers – will help support the care and the isolation with IT: BREAK the ISOLATION. There are different experiences in Augmented Reality that kids can join from their phone. A virtual world in the real world that you can join from the hospital bed, from isolation or from around the hallways of BørneRiget if you capable of that. Everyone can participate. Everyone must participate, because everyone is needed. You get roles where you are either a collector (those who can walk around) or crafter (those who are bedridden), and then you need each other to solve the tasks. This makes everyone an important piece – no matter how sick you are. You can even dive into this world from outside the hospital, which means that your friends and siblings can also play with you – just from home, and thus keeping in touch with home and familiar environments. Just a little.
This Augmented Reality is envisaged in the construction, layout and decor of BørneRiget. Trifork will provide the platform, security, GDPR and facilitation. Serious Games and Khora Games will create experiences on the platform and create the virtual world. A world that can evolve over time.
The next step in digital health is for us to provide experiences beyond the core treatment. Experiences that help to improve care and healing by motivating for more activity, socializing and thus happier children.
We are proud to be part of this project. We are always proud, but when it comes to helping children to experience more joy and be more social during a difficult time, it doesn't get much better than that.
---
BRYD ISOLATIONEN på BørneRiget – nyt hospitalsbyggeri på Rigshospitalet
Det er altid med stor respekt, værdighed og moral, når man arbejder med IT i sundhedsvæsnet, som vi gør.
Der er altid en mening med det. Det betyder noget.
Indimellem støder man alligevel på projekter, som betyder endnu mere end andre. Og som rykker lige lidt ekstra i hjertestrengene.
Sådan var det også, da vi første gang hørte om projektet BRYD ISOLATIONEN ved Hackathon i København. Derfor måtte vi bare byde ind. Vi er stolte af at være med, og vi har lige haft kickoff på projektet.
BRYD ISOLATIONEN er et nyt projekt på Rigshospitalet, hvor de bygger et helt nyt hospital: BørneRiget.
Hvis man er indlagt på børneafdelinger i længere perioder og afskåret fra skole, kammerater, søskende og omverdenen, så kan man føle sig isoleret. Man kan tale om 3 forskellige typer af ISOLATION:
Et barn kan være på hospitalet i en længere periode, så kan de føle sig afskåret og isoleret fra de vanlige rammer, aktiviteter, skole og kammerater.
Et barn kan være sengeliggende og dermed isoleret fra omverdenen, skole, kammerater og søskende – og endda også resten af afdelingen på hospitalet.
Et barn kan være i isolation og dermed kun have kontakt med forældre og personale.
Dermed taler man på BørneRiget om ISOLATION som en bred definition, hvor det handler om børn, der føler, at de er afskåret fra deres vante rammer.
På dette nye hospital skal vi – blandt andre dygtige leverandører – hjælpe med at lave en IT-understøttelse: BRYD ISOLATIONEN. Det er forskellige oplevelser i Augmented Reality, som børnene kan deltage i fra deres telefon. En virtuel verden i den virkelige verden, som man kan deltage i fra hospitalssengen, isolationen eller rundt på BørneRigets gange, hvis man kan det. Alle kan deltage. Alle skal deltage, for der er brug for alle. Man får roller, hvor man enten er samler (dem, der kan gå rundt) eller crafter (dem, der er sengeliggende), og så har man brug for hinanden for at løse opgaverne. Dermed bliver alle en vigtig brik – uanset hvor syg man er. Man kan endda dykke ned i denne verden andre steder fra, hvilket betyder, at ens kammerater og søskende også kan spille med én – bare hjemmefra, og man på den måde kan beholde kontakten med de hjemlige og vante rammer. Bare lidt.
Denne Augmented Reality tænkes ind i opførelse, indretning og udsmykning af BørneRiget. Trifork skal stå for platformen, sikkerhed, GDPR og facilitering. Serious Games og Khora Games skal lave oplevelser på platformen og skabe den virtuelle verden. En verden, der kan udvikle sig over tid.
Næste skridt inden for sundheds-IT er for os at give oplevelser ud over kernebehandlingen. Oplevelser, der er med til at fremme bedringen ved at motivere til mere aktivitet, socialt samvær og dermed gladere børn.
Vi er stolte af at være med på dette projekt. Vi er jo altid stolte, men vi vokser lige en centimeter mere, når det handler om at hjælpe børn til mere glæde og socialt samvær i en svær tid.
Da vi også er sponsor for Danske Hospitalsklovne, kunne vi mærke, at dette projekt var i samme boldgade. Her har vi mulighed for at give nærhed i det digitale rum, præcis som det ligger Triforks hjerte nært. Du kan læse endnu mere om projektet herunder: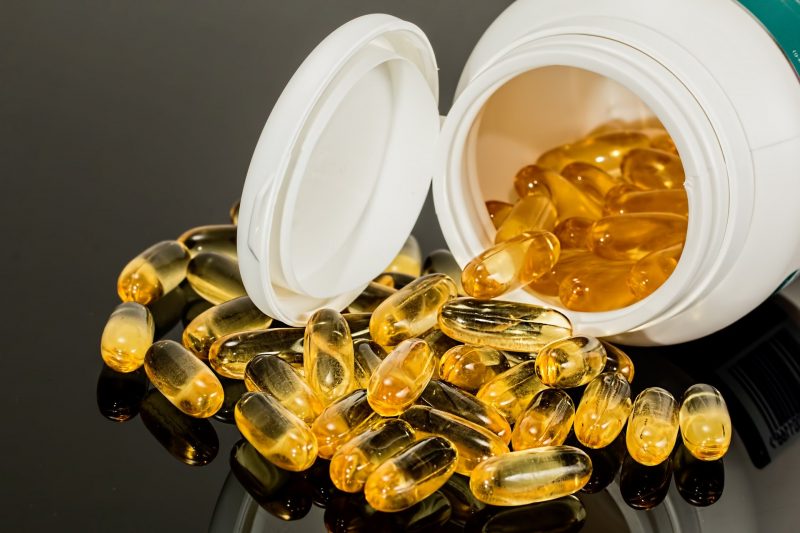 Digital Health
We are very proud to have been given the opportunity to develop the new pharmacy app in collaboration with the Danish Pharmacy Association. The app […]
Read more