At Trifork Cyber Protection, we are proud to announce our recent partnership with the Center for Internet Security (CIS). This collaboration reinforces our commitment to enhancing cybersecurity readiness and response for all our customers, including businesses, governments, and organizations worldwide.
Through this partnership, we will combine CIS's extensive expertise in cybersecurity best practices and standards with Trifork Cyber Protection's advanced technology solutions. This will enable us to better support our customers in protecting against cyber threats and improving their overall cybersecurity posture.
We are excited about this partnership and the opportunities it presents for us to continue providing cutting-edge cybersecurity solutions to our customers. By working together with CIS, we can better address the evolving threats and challenges in today's digital landscape.
"Through our partnership with CIS and its technology partners, Trifork Cyber Protection now has an even more robust foundation of knowledge, tools, and resources to safeguard our customers' critical assets and proactively address emerging threats. We are excited to collaborate with CIS and leverage their expertise to provide our customers with the best possible cybersecurity solutions. Our partnership with CIS ensures that we remain at the forefront of cybersecurity advancements and can provide our customers with the highest level of protection."

Anders Fleinert Larsen, Business Unit Leader Trifork Security
The partnership between CIS is a significant milestone in Trifork Cyber Protection's ongoing efforts to combat cyber threats. Working together, we will equip our customers with the knowledge, tools, and resources needed to enhance their cybersecurity readiness and response, empowering and supporting them to defend against cyber attacks in today's rapidly evolving threat landscape. We are committed to providing our customers with the best possible cybersecurity solutions and look forward to leveraging our partnership with CIS to further achieve this goal.
For further information please contact: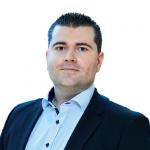 Anders Fleinert Larsen
Business Unit Leader, Trifork Cyber Protection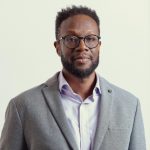 Geoffrey Lloyd Taylor
Director of Technical Cybersecurity