As the digital landscape expands and interdependencies deepen, safeguarding critical infrastructure and sensitive data has become a paramount concern for governments and businesses across the EU. Acknowledging this pressing need, the EU has taken a proactive stance by introducing the NIS2 Directive, an ambitious framework that aims to fortify cybersecurity resilience and enhance the overall security posture. The NIS2 Directive is poised to have a significant impact on businesses across various sectors.
Recognizing the magnitude of the changes ahead, Trifork Cyber Protection has developed the NIS2 Kickstarter service designed to assist public and private organizations in achieving compliance with the new legislation. NIS2 Kickstarter includes a structured and practical approach to navigating the complexities of the directive. Under the NIS2 Directive, organizations will need to enhance their cybersecurity capabilities, establish robust incident response mechanisms, and foster a culture of proactive risk management. The service offered by Trifork Cyber Protection helps companies develop and implement these critical components. By leveraging the expertise and experience of Trifork Cyber Protection, businesses are fortifying their cyber defense against cyber threats and ensure the resilience of their systems and operations while staying compliant. We see that our customers primarily focus on compliance and to gain assurance that the technologies and technical components that they have in their systems and infrastructure comply with the requirements and regulations as set forth by the authorities.
With our approach and service, we swiftly execute the assessment and support our customers to prioritize their efforts and focus on the most critical areas. Compliance with the NIS2 Directive not only mitigates the risks posed by cyberattacks but also demonstrates an organization's commitment to safeguarding critical infrastructure and sensitive data. It instils confidence among stakeholders, including customers, partners, and regulatory bodies, showcasing a proactive and responsible approach to cybersecurity. In conclusion, the NIS2 Directive is here to stay and represents a significant step towards bolstering cybersecurity resilience in the EU. With the fragile geopolitical situation and evolving realities across industries, it is crucial for businesses to embrace this new regulatory landscape.
"As EU's 2024 deadline for NIS2 implementation looms, we encourage public and private organizations to take immediate action to assess their cybersecurity readiness and develop a roadmap to compliance. Trifork's NIS2 Kickstarter service provides a valuable short-cut to success with the directive."

Anders Fleinert Larsen, Business Unit Leader Trifork Cyber Protection
For further information please contact: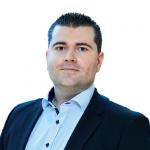 Anders Fleinert Larsen
Business Unit Leader, Trifork Cyber Protection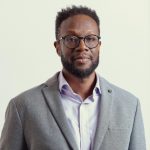 Geoffrey Lloyd Taylor
Director of Technical Cyber Protection