Automatic corrosion detection
The Background
Semco Maritime is one of the leading partners in the offshore industry, including full EPC, service, modification, and manpower contracts for all offshore activities for Wind and Oil & Gas.
Semco Maritme has an Innovation and Digitalization department that works heavily on facilitating innovative developments and improving the product and service portfolio through digitalization. Trifork has played a large role in helping the Innovation and Digitalization team with various ideation phases.
One of the innovative ideas was the concept of Automatic Corrosion Management. Trifork helped technically validating the idea to determine if whether it was feasible or not. In addition, Trifork also worked closely with Semco Maritime in finding a solution that was economically feasible for a Proof of Concept.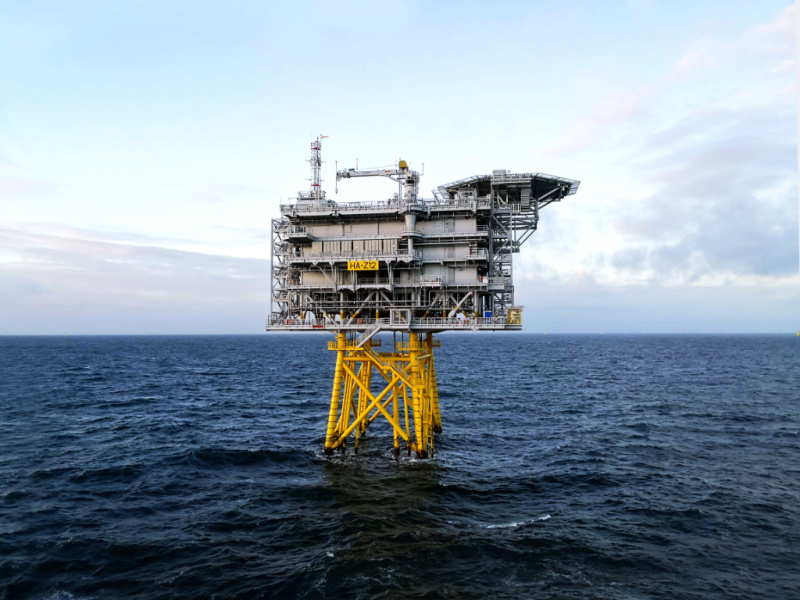 The Need
Everything offshore is in a very rough environment – assets are typically exposed to very harsh weather conditions as well as changing tides and the various strengths of waves. This means that everything from steel to aluminium corrodes.
Corrosion Management is therefore a big task with a lot of continuous maintenance and is heavily regulated to ensure the structural integrity and safety.
However, sending technicians out to identify and monitor corrosion is very costly, and it is only possible a few months a year, as the weather during the autumn and winter is too jarring for any kind of repairs on offshore assets.
As a result, by summer, technicians will have needed to identify and locate the corrosion as well as initiate repairs of the asset immediately. With that, lots of planning and asset management are required. As small unplanned breakdowns can be a very costly affair. If severe damages require a shutdown of the asset and require onshore repair, the costs are in the millions.
The Solution
Based on Semco Maritime's idea, Trifork has helped create a solution that can identify corrosion using Machine Learning. Trifork has developed a system that aids in identifying corrosion in images.
Trifork used the Google Cloud Machine Learning service to implement the solution and used Google Clouds labelling service to do annotations.
Based on this solution, Trifork could identify about 60% of the corrosion on a rig during the Proof of Concept stage of the solution. We used Machine Learning because the data of the 3D images were extremely complex due to the layout of the rig as well as the variations of materials on the surface of the asset.
Machine Learning is primarily used for corrosion detection while a management tool is then utilised to gain an overview of the rig, allowing technicians to navigate around within the 3D environment, in which they can identify the corrosion and plan the preparations beforehand.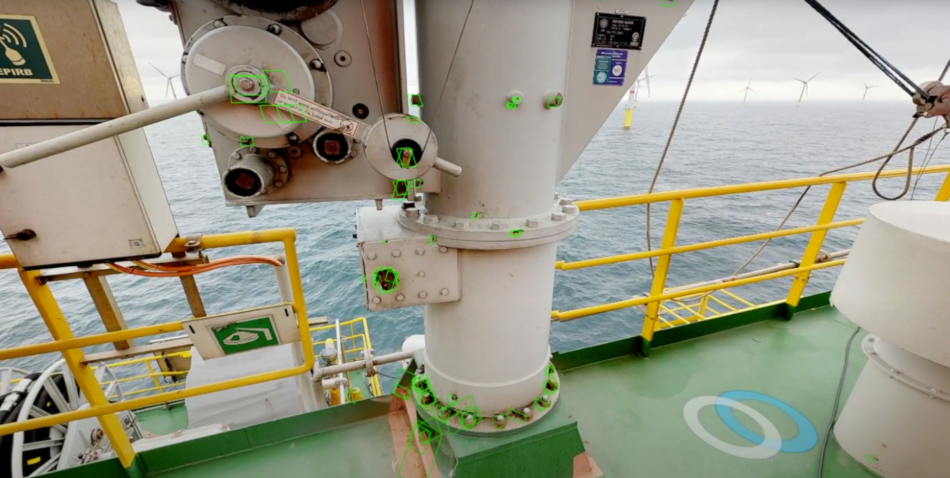 The Result
Trifork and Semco succeeded in getting one step closer to a fully automated corrosion management system. Since the success of the Proof of Concept, Semco has partnered up with Energy Cluser Denmark, Zevit, MM Survey ApS and Aalborg University to continue developing the automatic corrosion management tool that:
Detects corrosion and visually marks areas in a 3D scan with exact coordinates
Automatically generates a corrosion report within 24 hours
Helps manage the corrosion – from inspection to repair and quality control
As the project has gained interest from the wind industry, automatic corrosion detection will now also take place on Offshore Wind – a project that was granted funding from EU's regional fund. Similarly, the project received a nomination and won "Product Innovation of the Year 2020" at the German Renewable Awards.
Trifork takes extreme great pride in being a long-term partner for Semco Maritime, and look forward to working on this solution further with them.