The Background
The Danish mortgage market is regarded as one of the most advanced of its kind in the world. It consists of a unique balance principle, match funding and a market-based prepayment system. Annually the volume of home mortgages exceeds 580 billion Danish kroner.
Bankdata, one of the biggest financial IT companies in Denmark,  is owned by 9 Danish banks*. Together with Sydbank, one of the largest banks in Denmark, Bankdata wanted to take their current mortgage loan process to the next level and deliver a high-end solution to optimise their bank advisors time and increase work satisfaction. As part of this transformation, it was also important to consider their customers in this process and ensure an open and transparent experience throughout their mortgage loan journey.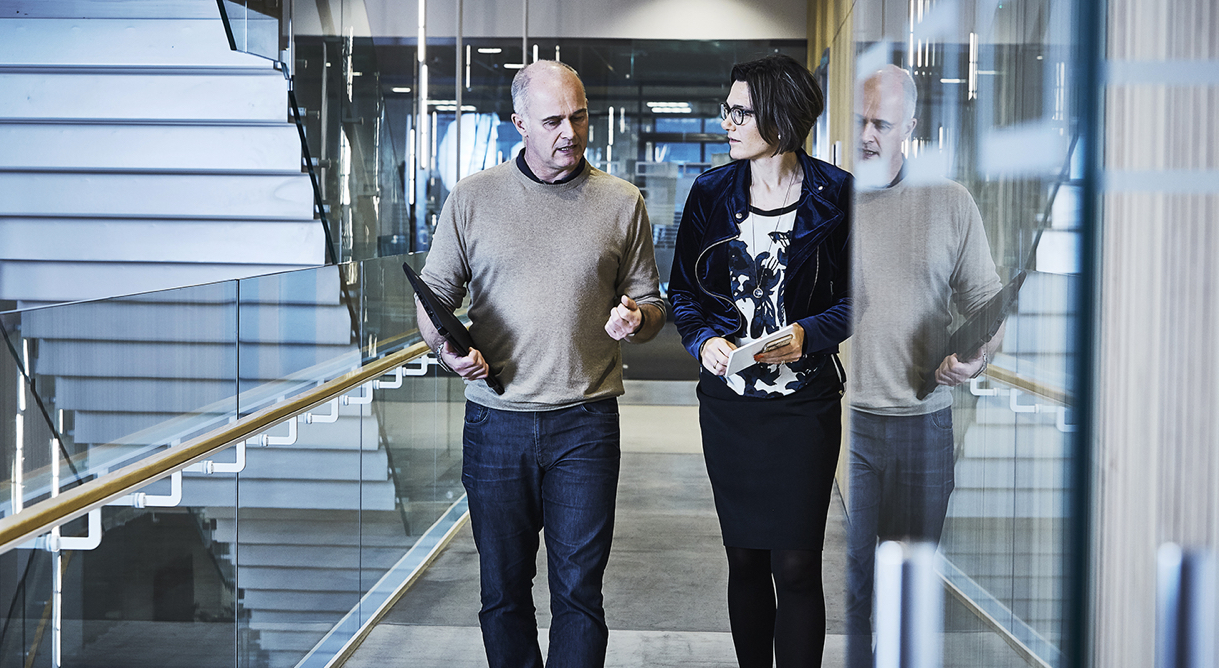 The Need
Sydbank conducted an in-depth analysis on their current loan process and it revealed that their advisors spent too much time manually typing in data multiple times in different systems, where it should have been automatically stored into one. Their goal was to reduce this time significantly. This phase of the program was to support the process of converting a mortgage. 
Some of the key needs of the project were:
Eliminate the "middle-man" systems and unnecessary steps in the process
A user-friendly interface that allows the bank advisor to switch to an easy to understand customer-facing view
An intuitive & guided flow to support and produce all the relevant documents for both new and experienced bank advisors
A more cost-efficient and transparent mortgage solution that makes it easier to maintain, support and extend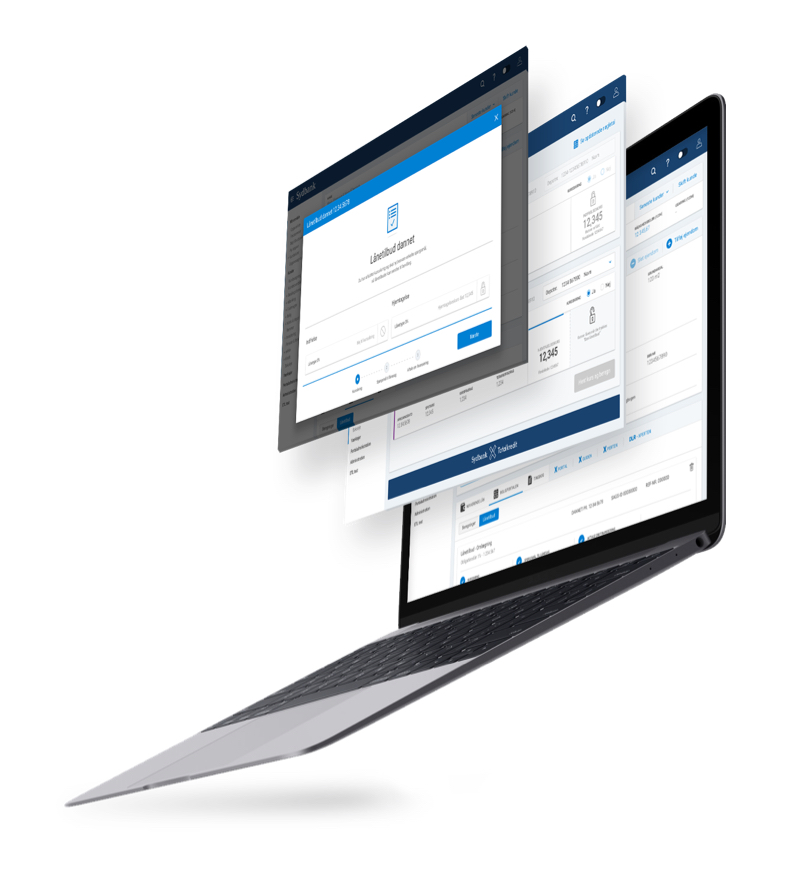 Trifork really takes ownership of the project. They take pride in what they do and in the solutions we build together. Trifork does not accept the status quo and the team works hard to improve everything, whether it be the process, toolchain or the technology stack. Together we have made improvements that will last longer than the project itself.
The Solution
With the help of an agile set-up for the entire project as well as new technology (see illustration) being introduced in the development of the new platform, the solution enables the bank advisors to perform the steps of the mortgage conversion loan process since it directly supports the work flow, thereby ensuring tasks are performed in the correct order.
Key enablers:
Based on a user-validated design thinking workshop
Full-stack development from ideation to test automation
A flexible and scalable platform with seamless integration to Bankdata, Totalkredit and other 3 party legacy systems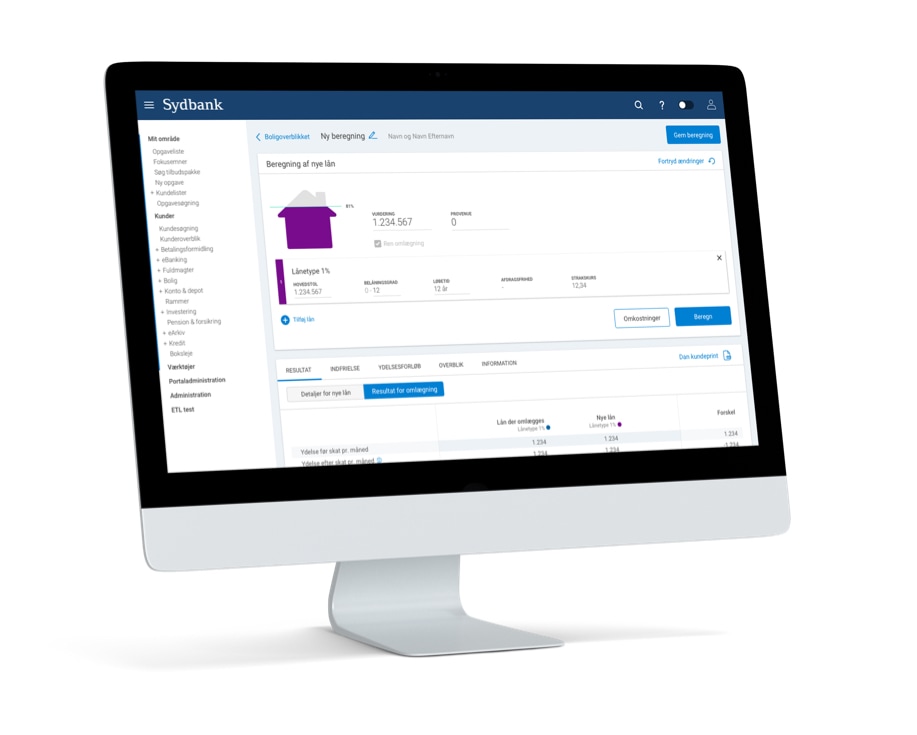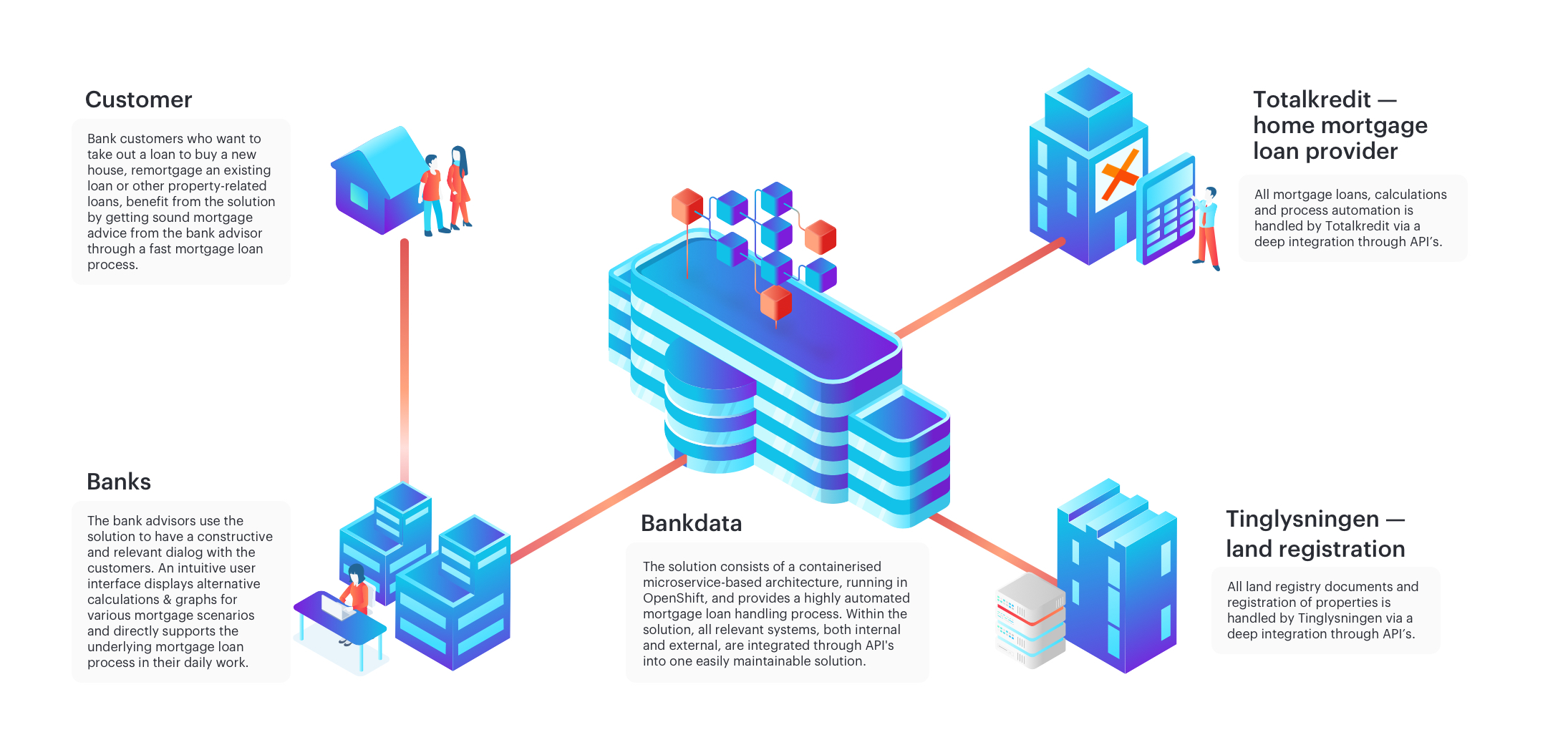 This new solution is undoubtedly helping us. We are used to a very heavy process with many different systems and re-entries. With the new solution, we finally get what we've always wanted – one unified process where everything happens in a very user-friendly and intuitive flow. With the new solution, we can now spend our time on what we're really good at, namely advising our clients.
The Results
Trifork's role as a full-stack technology partner has ensured that, together with Sydbank and Bankdata, we were able to take an outdated legacy system and transform it into the primary tool for their bank advisors when handling the mortgage conversion loan process. In the future, all data will be presented automatically, which means that advisors no longer have to deal with fees, among other things.
Due to Bankdata, Sydbank & Trifork's long-standing collaboration, high demand for the new solution by the other banks as well as mutual trust was established. With an increase in cooperation and continuous focus on onboarding some of Bankdata's other customers, the next phase of the program will be to support the process of adding loans to existing mortgages.
*Sydbank; Nordfyns Bank; Skjern Bank; Djursland Bank; Kreditbanken; Sparekassen Vendsyssel; Alm. Brand Bank; Ringkjøbing Landbo Bank; Sparekassen Sjælland/Fyn
2400+
Bank advisors using the solution
1200+
Calculations every week
2.5
Hours reduced per case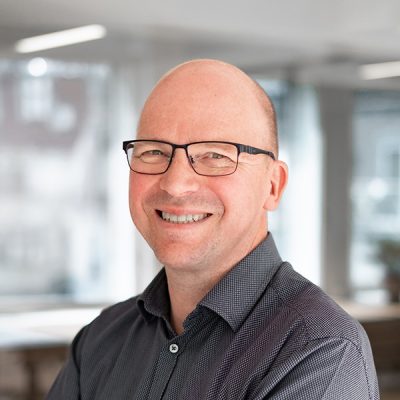 VP, Trifork
Jens Peter Hedegård