Challenge
Service is becoming an increasingly vital part of Vestas' business, and with more than 80.000 wind turbines all over the world, Vestas has around 10.000 field service technicians that are solving tasks in the field. To enable efficient servicing of turbines spread all across the world, Vestas needed a swift and effective way of distributing work orders directly to service technicians through their mobile devices.
Solution
With My Tasks, work orders are easily dispensed and resolved. Every morning, service technicians are assigned to a particular work center that he or she will be operating from. The relevant work orders are then automatically synchronized with their mobile device and data pertaining to their daily tasks become available: Service orders with the underlying operations, documentation, planned materials, historical information about notifications etc.
This way, service technicians have a prioritized list of activities that are due, overdue and planned. He or she knows what materials to bring along, and he will be able to use the app to navigate to the turbine that is scheduled for service. Once the work order is completed, the service technician can report the resolved task to SAP.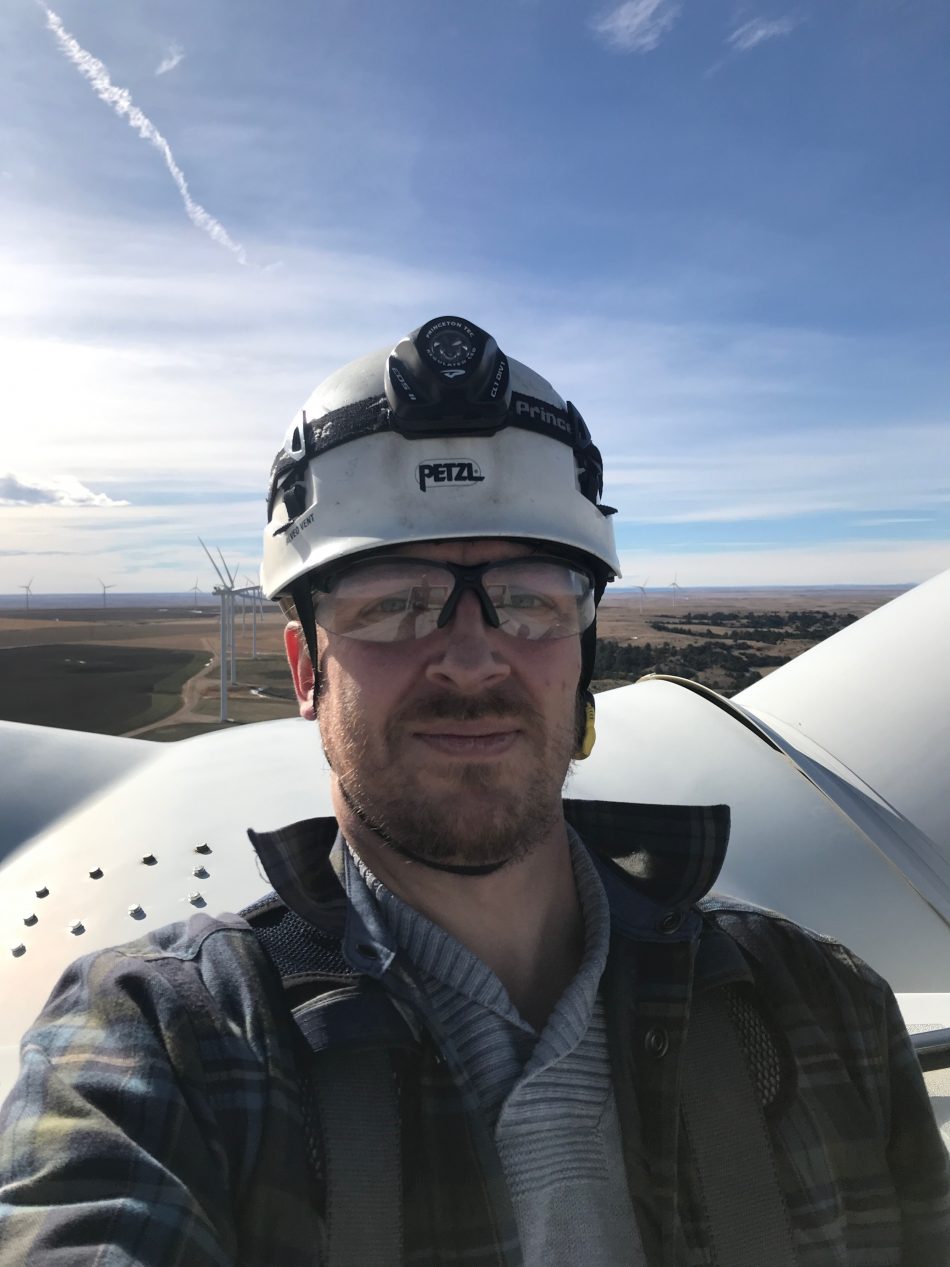 Should the service technician discover a new issue while working in the field, a new notification can be created directly in the mobile app. The process is made incredibly smooth as the service technicians can copy from previous notification, attach pictures, indicate urgency, and estimated time spent. In addition, the service technician can include information about spare parts and tools needed, either by scanning the bar code of the existing part or browsing the bill of materials.
Another essential part of My Task is the Service Inspection Forms. This functionality allows up to five technicians to work on the same inspection form simultaneously, as they are completing services checks on wind turbines. They are all able to add comments and pictures to the inspection form to ensure a thorough yet efficient service process.
My Tasks is best practice native mobile development, and it is part of ONE FieldService, a suite of task-at-hand oriented apps that empower Vestas' employees to easily execute tasks while providing relevant information in its appropriate context. It is a tailored solution optimized for better performance and user experience on the iOS platform, mixing the SAP Fiori/Apple Human Interface Guidelines for the optimal user interface design.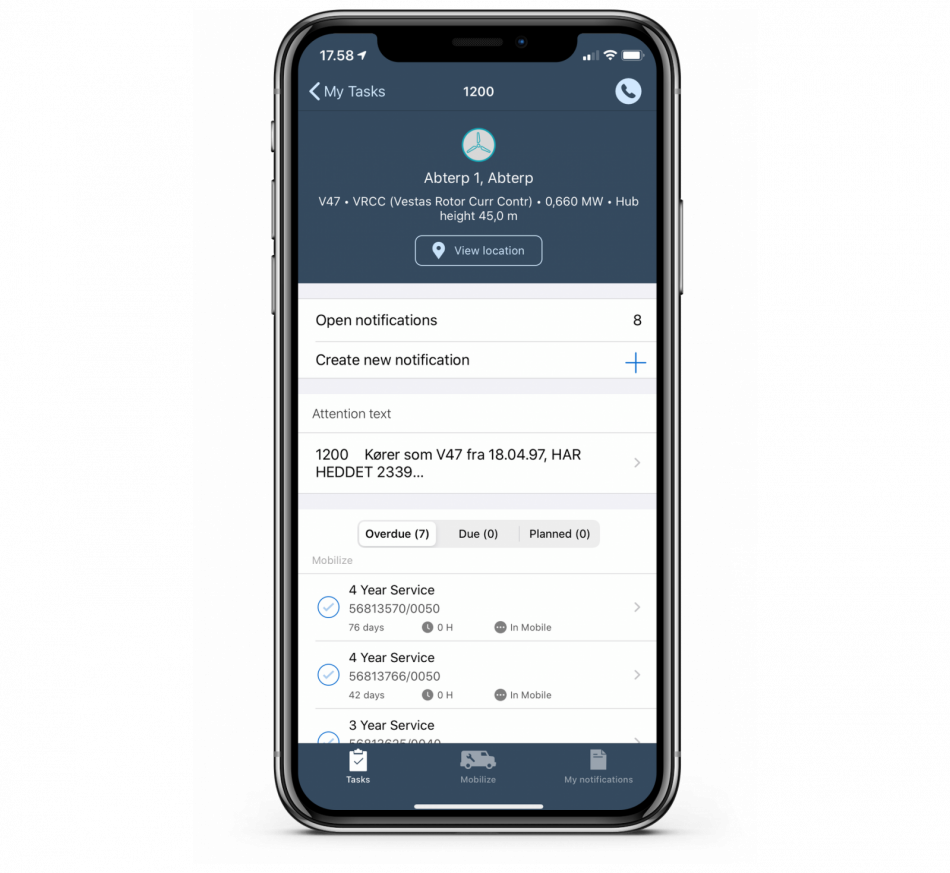 Result
The ONE FieldService mobile applications deliver seamless and high performing SAP integration with full offline capabilities to support smooth and efficient workflows. The intuitive user interface and appealing Apple tech makes a compelling argument for adoption amongst users of different ages and backgrounds.
The app suite has optimized processes at Vestas, saving the company 400.000 hours annually, creating a compelling argument for investing in user-centric mobile solutions.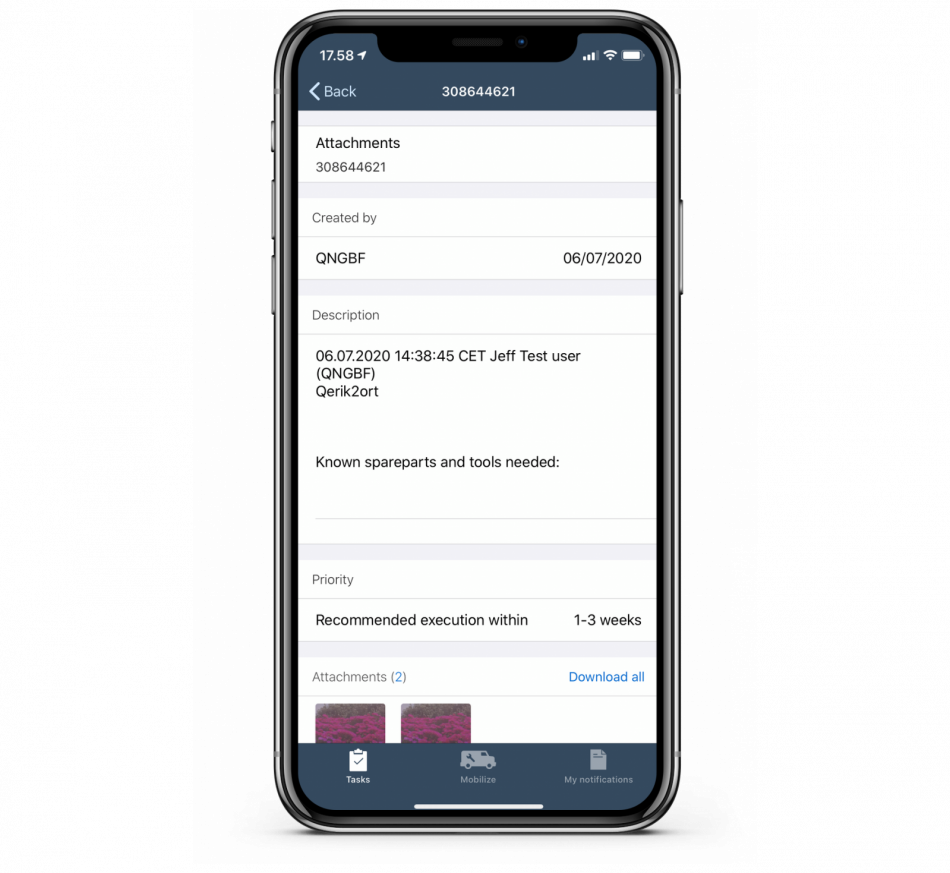 Tech
My Tasks is a central part of Vestas' modern high performing mobile iOS platform that builds on SAP Plant Maintenance – offering replication of data to SAP Cloud Platform. Utilizing of SAP Cloud Mobile Services, we are able to provide offline data to mobile devices operating in remote areas of the world. SAP Cloud Platform mobile service (SCPms) allows for easy onboarding, push notifications and offline capabilities.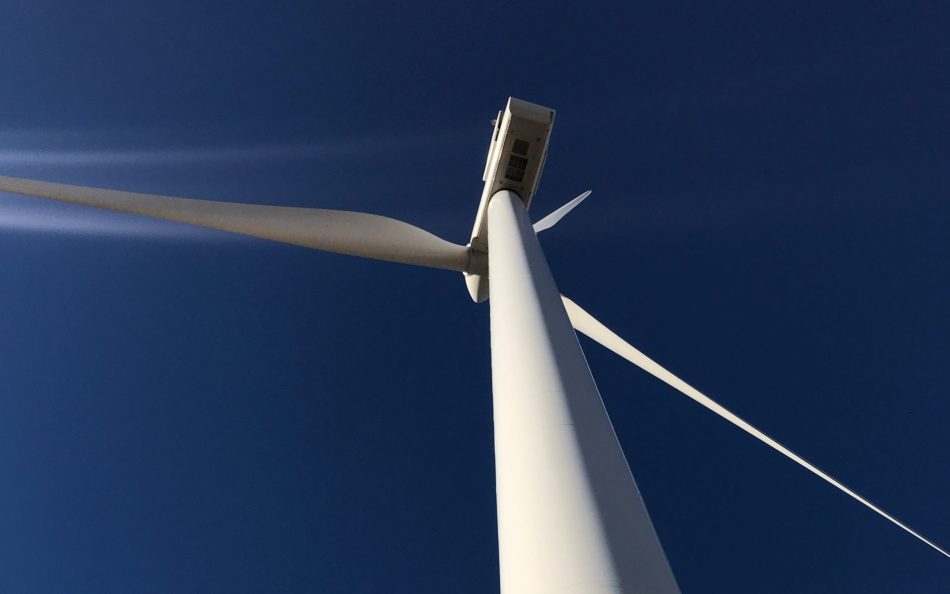 400k
Hours saved per year
10k
Users all over the world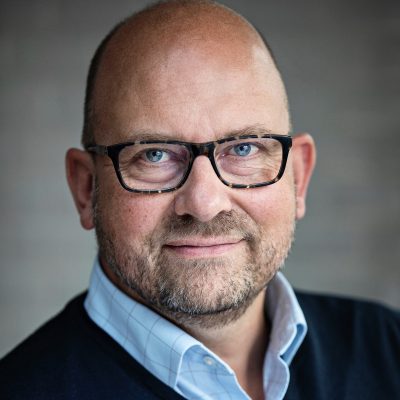 CEO - Trifork Smart Enterprise Nordics
Kevin Petersen