The Background
Trackunit is a global company specialising in telematics products and services for fleets of all sizes for machine rental & construction companies and machine manufacturers.
Trackunit was well positioned in the market with telematic boxes, but they saw an opportunity to make data driven services even better, whereby enabling their customer to use the value of the data from the telematic boxes. Along with continued growth the need for a new platform was present.
The Need
Trackunit wanted to help fleet owners monitor how well their fleets were utilised and where their machines were located, in order to address the operators, need to connect in a safe way. Thus, the idea of the Trackunit Go App was formed.
By collaborating and learning from each other, the goal was to put an end to downtime and increase the productivity and profitability of the industry.
The construction sector was searching for new ways of streamlining the machinery operations, and this is when Trackunit discovered a bridge between technology and the users of the machines. They realised that implementing the Trackunit Go vision of having "the entire fleet at your fingertips" would improve their position in a new growth market and would pave the way for further growth.
The very heart of the project was to connect stakeholders across the value chain , and with Trackunits promise of eliminating down time by 2025, they're working tirelessly to move the industry forward into the future with them.
The Approach
An initial Proof of Concept was delivered by Trifork in just one month to validate the technologies. The project was launched the day after the Proof of Concept was verified, and a combined agile teamwas formed. The first release of Trackunit Go App and the new AWS cloud-based data processing platform was made in just five months. In parallel with the development, Trackunit had strengthened their software organisation and was able to take over the continued roadmap development.
The solution was developed with a mobile first approach or user strategy in cooperation with Trifork's expertise in IoT, data acquisition, cloud technology and application development. The solution uses Amazon's AWS platform and  Kafka, Flink and Cassandra No SQL database for data processing and storage.
The use of the Amazon platform provided a number of benefits, which included supporting secure design, scaling of the solution, built-in redundancy from day one, and the ability to separate operational data from various continents through Amazon's various data centres. This enables deployment of a US and/or Asia centric instance when required.
It is a revolutionary software platform in its industry. Overall, there are between 10 and 15 technologies and components in the system, which we had one month to turn into a prototype. We combined our IT expertise with Trackunit's ambitious growth targets and together created a platform. The solution was realized by a joint team of six developers within six months.
The Result
The result was a new platform that allowed fleet owners to monitor their fleets and ensure they were being used as efficiently as possible, and to avoid breakdowns that can delay major construction projects. Furthermore, it enables fleet owners to track how long each machine has been running, where it is located and how it was operated.
Trackunit used Trifork to perform a technology turn-around in a rapid six-month timeframe, while building up their organisation in order to take control over the development going forward. This transformation has helped Trackunit develop a very successful business model.
Søren Brogaard, CCO at Trackunit, expects that the new technology will be a built-in standard on all construction machines within a 10-year timeframe.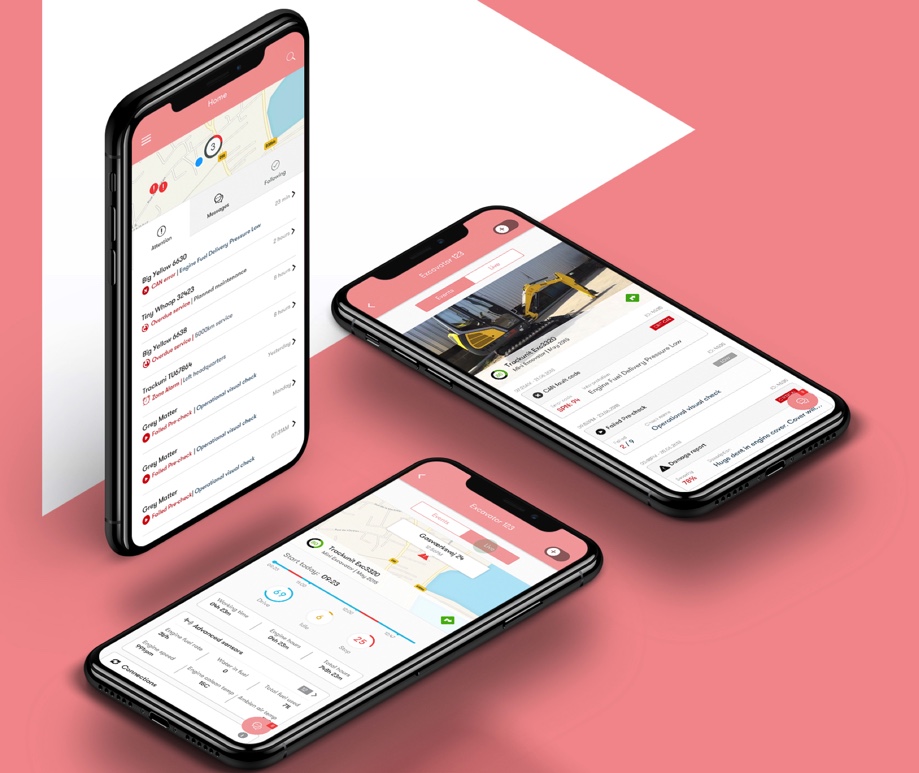 With a continued increase in demand for connected machines we are looking for partnerships that can help solve real problems for our customers – and we are always looking for the best in the industry when co-creating new services.
World Leading Telematics Platform