Overcoming childhood specific phobias with technology
About the project
With an estimated prevalence of more than 10%, specific phobia is the most common mental disorder in children. Specific phobia involves a persistent fear of certain objects or situations, like fear of dogs and the dark. Children with a specific phobia can mitigate these fears through practice exercises. Yet, supervised practice sessions are expensive as currently multiple sessions with a therapist must be planned. A solution for this issue is the One-Session Treatment (OST) approach, in which a one 3-hour therapy session with a therapist is coupled with individual practice at home.
The KibA (Kids beat Anxiety) Specific Phobia project seeks to improve this treatment for specific phobias in children between the ages of 7 and 14. KibA's aim is to aid children's individual practice at home by motivating them, keeping track of their progress and rewarding them. The project tests whether a theory-driven, custom mobile app adds to the short- and long-term effectiveness of OST in anxiety reduction and relapse. 
Challenges and Needs
To proceed with the study, Principal Investigator Dr. Klein needed an accessible mobile application that served researchers, therapists, and children. The app should allow researchers to collect data, while simultaneously enabling therapists, children, and parents to insert personalized exercises of varying difficulty levels into the application. This would be executed during a four-week homework period following the OST session. 
The challenge was to create an easy-to-use mobile application that incentivizes children to engage with the mobile application on a consistent basis. As such, a successful mobile application would entail increasing their exposure to practice exercises that diminish phobia-related anxieties. Consequently, this increase in motivation and engagement may help in the long-term treatment of such phobias.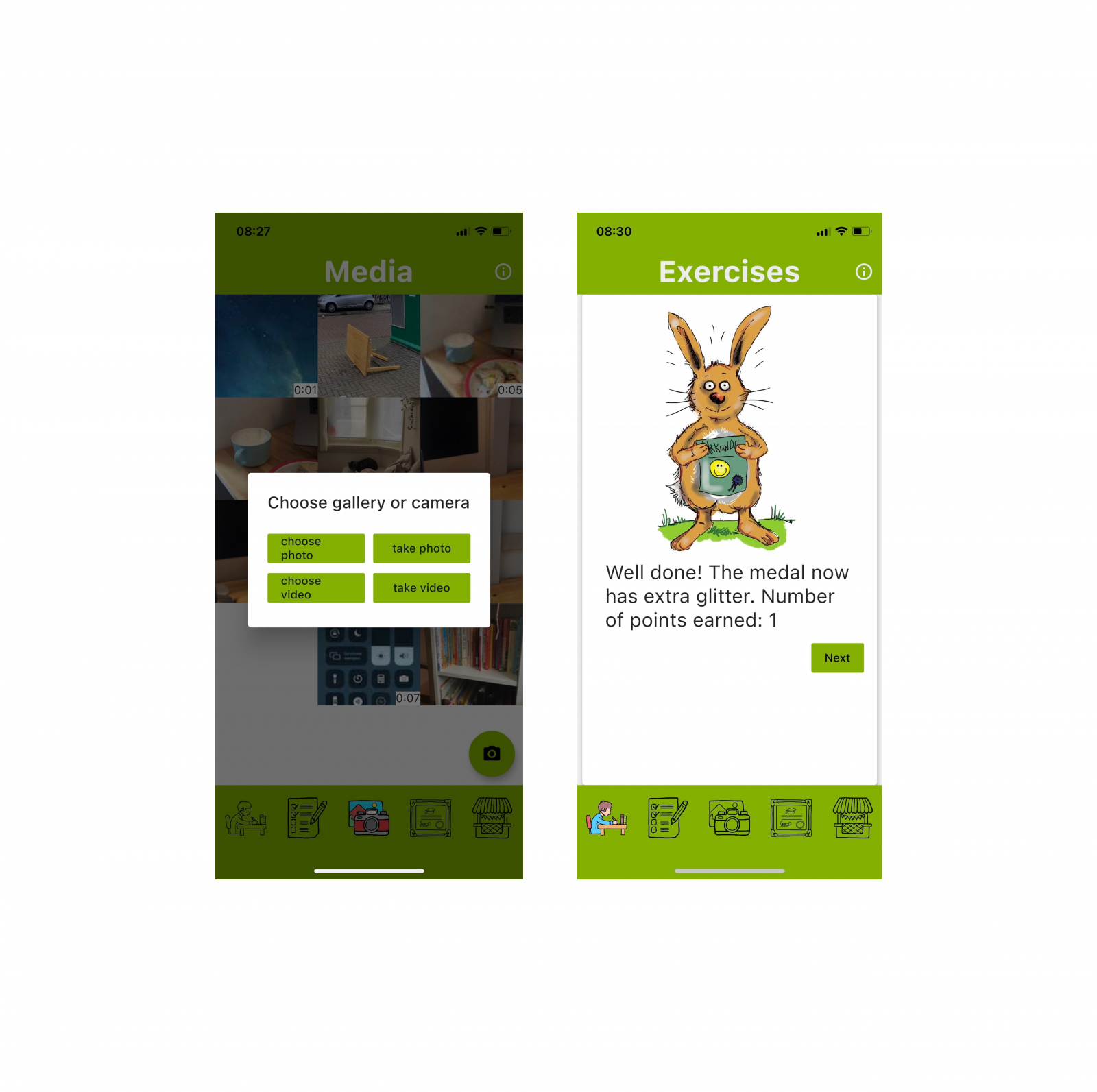 Why Trifork?
Noticing the potential positive impact the KibA project would have on children's mental health, Trifork joined the KibA project as an IT partner to help ideate and fulfill this digital initiative. As a company dedicated to leveraging software in a way that makes life easier for people, Trifork offered their software development hours to the KibA project free of charge. With multi-industry experience and industry-spanning technical expertise, Trifork was able to create a mobile application that aligns with the KibA project's needs. In this mobile app, KibA could publish its own content and subsequently help to serve its mission.
From an idea to a real product
The creation of the app was designed by Dr. Klein and her team and required input from children, parents, and therapists. The initial idea for the application had a few set requirements based on scientific research, with details emerging as a result of the feedback generated by a child panel (and their parents). Alongside this, each of the app's mockups built by the Trifork team was reviewed by children, researchers, and therapists. This generated continuous feedback throughout the development process. 
Using a lean approach to application development, with weekly meetings to brainstorm new ideas, an end-to-end solution was designed by Trifork. This included the app design's programming, back-end, and delivery of the app on both the Google Play Store and Apple App Store.
Personalized treatment through one app
The application displays personalized phobia-related exercises proposed by the therapist, parents, and children. Each exercise has three tiers: bronze, silver, and gold, whereby children should aim to obtain all three medals. To assess the effect of each exercise, the child is asked to answer a few short questions about certain beliefs and attitudes they have before and after these exercises. During the exercises, children are also asked to take photos and short videos. This can help remind them of their previous successes and motivate the completion of upcoming activities.
To motivate the daily use of the application, the app makes use of notifications and a gamification system. By completing exercises and achieving goals, the children can collect points. These points can be used as credits for an online store. In this store, children can buy predetermined rewards. These rewards are set by the children and their parents on an individual basis. Examples of these rewards are a new book, being allowed to decide what they want for dinner or going to the movies. Additionally, children are continuously encouraged to continue with their exercises through fun pop-ups praising their success.
The personalized exercises and rewards are entered by the therapist in a therapist dashboard environment. Each child receives their own personal code and password in this dashboard that can be entered in the app. During the four-week practice period, the therapist guides the child and parents on a weekly basis by calling the family. In addition, they can follow the progress of the child in the dashboard.
Effective solution for multiple stakeholders
With Trifork's help, Dr. Klein and her team now have a functional mobile application that fulfills multiple goals: researchers are able to collect data on the effectiveness of the app, therapists can follow the children, while children can practice anxiety-relieving exercises related to their phobia. Through a gamified and personalized approach, children's daily use of the app can help inform researchers of the value of such an app in diminishing children's phobias.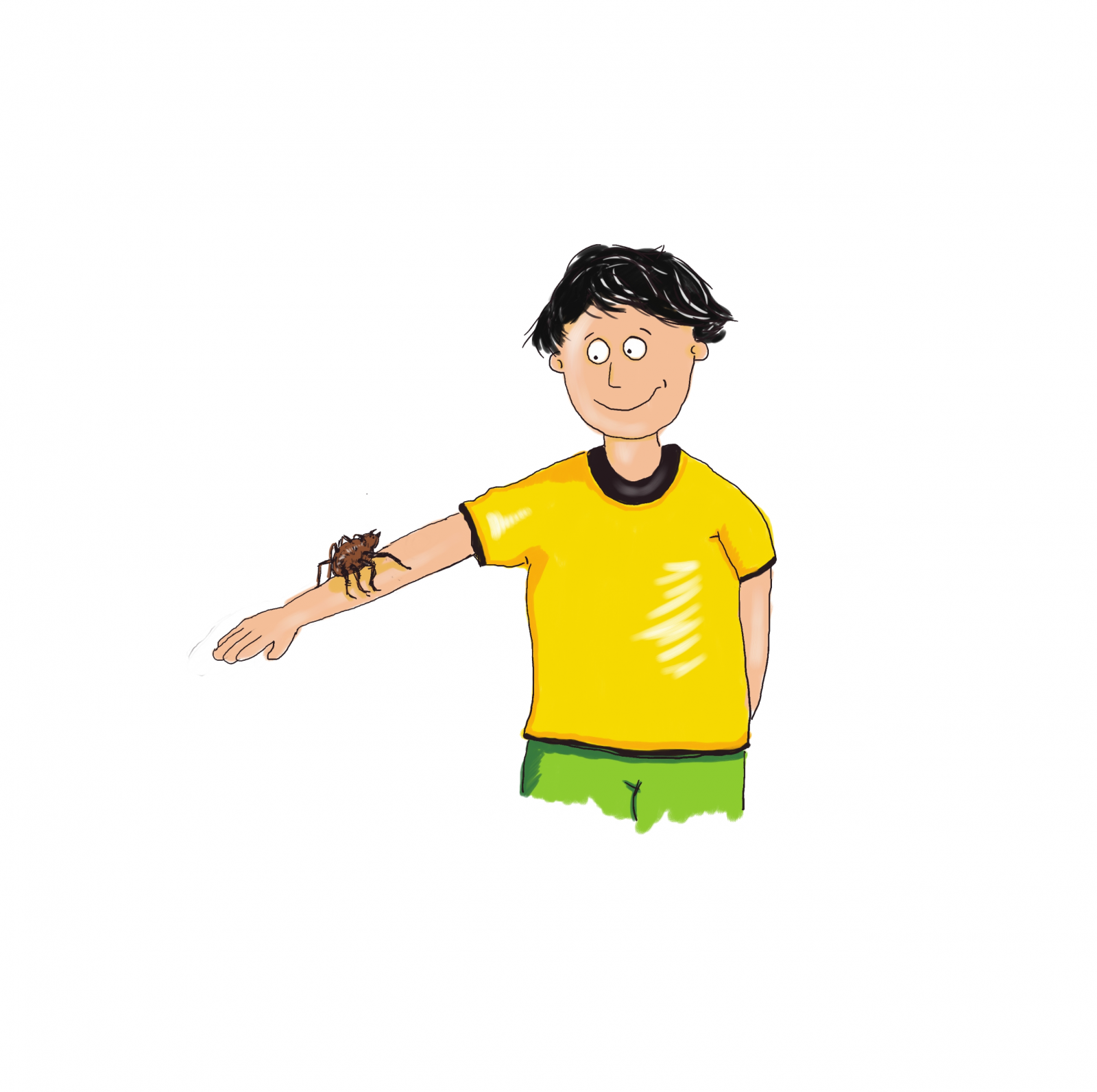 About Dr. Klein

Dr. Klein is a pedagogical scientist and clinical developmental psychologist with a Ph.D. in Social Sciences (Cum Laude recognition). She works as an associate professor at Leiden University where she leads the research group 'Childhood Anxiety' that focuses on improving treatment outcomes for children with an anxiety disorder. The strength of her research lies in the combination of theoretically-driven and clinically relevant studies, for which Dr. Klein has received over 3.7M euros in research funds thus far. In addition, Dr. Klein is head of the Research and Development of the Knowledge Center of Anxiety and Stress in Youth, where she is also affiliated as 'orthopedagoog' and clinical child psychologist. 

Chief Commercial Officer
Marcel van Benthem