Data is shaping the future of business. With great data infrastructure comes great data value. Are you asking yourself questions like:
How do we access our data across the organization?
Are our decisions based on data?
How can we more easily activate more of our data for decision-making?
How do we best serve our data users whilst sticking with SQL?
Storing and querying massive datasets can be time consuming and expensive without the right hardware and infrastructure. This is where BigQuery comes in.
BigQuery is Google's serverless and highly scalable enterprise data warehouse that solves this problem by enabling super-fast SQL queries using the processing power of Google's infrastructure. Acting as center point for data analytics it enables data science reporting from any kind of data source or data base – in minutes. Simply connect to your favorite BI or reporting tool. On top of that all data is encrypted by default including support for customer-managed encryption keys which gives BigQuery a robust security.
Join the webinar and learn how BigQuery
takes DataOps to the next level with its functionality
serves the needs from startup to enterprise level with clear advantages over alternative solutions
allows you to combine your enterprise data from your enterprise resource planning together with data from other sources
enables quickly processing of these data from both social media, websites, connected devices (IoT) and CRM – to unlock new insights
The webinar is targeting:
Leaders in Ops / Devops organizations
CDO, CIO, CTO, CCO
Digital business developers using cloud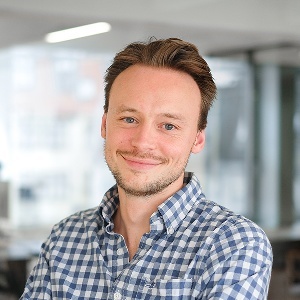 Data Scientist and Machine Learning Consultant
Nicholai Stålung has a background in econometrics, mathematical modeling and financial technology. He currently works as a data scientist and machine learning consultant at Trifork Copenhagen
Senior Software Engineer
Casper Bang is a senior Software Engineer specialising in mobile solutions using Google technologies like Android, Firebase and GCP. He has worked on various high-profile public and private apps within the Danish public transportation sector where he continoues to act as a consultant. Casper is a fan of migrating from expensive proprietary industrial solutions to cheap commodity solutions and reaping the associated benefits. He enjoys blogging and discussing anything and everything within the software industry.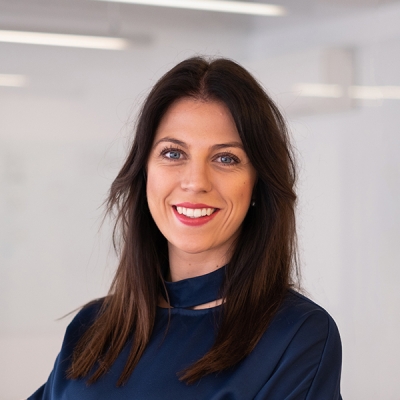 Julie Bork Nellegaard
Trifork
Design Thinking Expert
Julie Bork Nellegaard is Design Thinking expert at Trifork, where she facilitates workshops with clients across different Trifork locations and markets. Julie has a broad experience with Design Thinking applied in digital innovation and business development. Her key role as facilitator is to ensure a user-centred approach end-to-end and to drive the process towards the best solution across business, IT and design.
Become data driven with BigQuery